There's a Lesson Plan for That!: Sample Lesson Plans to Help Educators Participate in Digital Learning Day #DLDay

January 06, 2014 12:49 pm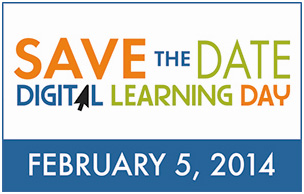 Digital Learning Day 2014—scheduled for Wednesday, February 5—is less than one month away! To help educators and students prepare for this national celebration of innovative teaching and common-sense, effective applications of digital learning, the Alliance for Excellent Education is continuously adding new lesson plans to DigitalLearningDay.org.
Each lesson plan includes a full lesson plan and a short video introduction from the Digital Learning Day teacher who submitted it. These lesson plans provide a ready-made activity that teachers can use with their students on Digital Learning Day and beyond.
Want to teach students how to develop their own blog site and learn the difference between academic and social comments? There's a lesson plan for that.
Want to see how digital resources can help students understand literacy devices used in Edgar Allan Poe's The Raven? There's a lesson plan for that.
Are your students fans of The Hunger Games? There's a lesson plan on how digital tools can help students write an informative essay on what social, political, environmental, or economic causes led to Panem's creation.
In addition to these examples, there are lesson plans on DNA, plot development, Newton's law, politics, book reviews, comic strips, and more. Visit the lesson plans page on DigitalLearningDay.org to find lesson plans that work for your students. For additional guidance, you can visit the toolkits page to see more lesson plans, tools to use, and tips from teachers in specific areas!
If you plan to use a lesson on Digital Learning Day in your classroom or school make sure to add it as an activity to the Digital Learning Day map!
For the latest updates on Digital Learning Day, be sure to follow @OfficialDLDay on Twitter and  sign up for the mailing list at http://digitallearningday.org/join/.