The Importance of High School Mentors
Posted:
May 28, 2015 12:04 pm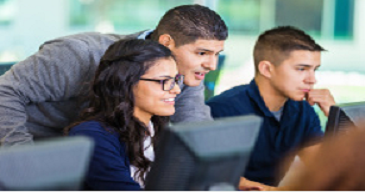 In a recent event celebrating the 50th anniversary of the Elementary and Secondary Education Act (ESEA), U.S. Secretary of Education Arne Duncan asked high school students of color what the U.S. Department of Education (ED) could do to help students graduate from high school. One African-American female student explained that the lack of mentoring programs in high schools is a huge problem.
She said, "I think that all high schools should have a mentoring program. I have a mentor and she helped me stay on track. A lot of kids don't have motivation or have someone to push them, they can't look up to anybody because they are on the same level as someone else."
As an immigrant student who grew up in a community that did not adhere to the concept of a postsecondary education, I know firsthand the importance of a good mentor. But the lack of academic advisors and mentors is not a problem solely facing undocumented and immigrant high school students. It's a problem faced across the country by students of different backgrounds regardless of their legal status.
Read Entire Post
Categories:
Uncategorized