Federal Flash: Congress Considers Free Community College, But What About Dual Enrollment?
Posted:
September 15, 2021 10:28 am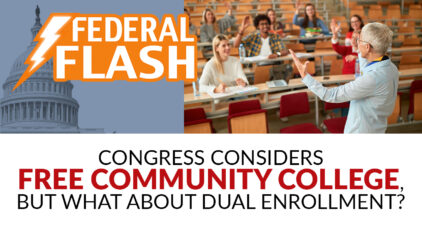 Across the country, schools have opened their doors to a new school year while striving to keep children and educators safe. The Biden Administration is stepping in with new measures to support school and district leaders to manage these challenges. Last week was also a busy week on Capitol Hill. House Committees began marking up their portions of the $3.5 trillion budget resolution, the Build Back Better Act, including major proposals to lower the costs of child care and higher education and close the homework gap.
Read Entire Post