August Brings Change for Educators and Students—How About Policymakers?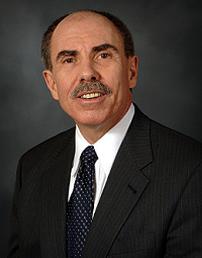 I have come to understand that August is one of the nation's most critical months for two reasons. First, students and teachers end their summer recess to resume the next school year. Second, members of Congress and state policymakers embark on a summer recess to hear from their constituents. Major shifts will be felt this year by the former group; unresolved is whether the same will be true for the latter.
Students return to school this year to a steadily changing environment as public education evolves to accommodate new practice and policies. While politicians in some states and at the federal level argue over the Common Core State Standards, 100 percent of students and thousands of educators –teachers, principals, and administrators–are well into implementing more demanding college- and career- ready requirements that their states voluntarily adopted. This year's students will be working with new texts, content, and assessments; their principals and teachers have begun undertaking the long march to preparing themselves to teach to these higher expectations.
Technology will also play an increasing role in this year's education landscape. The visible part of this school year's technology upgrade will be millions of students trading textbooks for internet access devices such as laptops or tablets. At this summer's International Society of Technology in Education (ISTE) annual conference, I was struck by how many large districts have issued Requests for Proposal for bids on one-to-one devices, which would provide every student with a an internet-accessible device. One estimate suggests that technology purchases increase 45 percent each year. This school year may mark the historical moment when the shift to blended learning–a combination of traditional classroom instruction and online education–in schools becomes commonplace.
(A quick aside: A mother sent me a photo of her daughter excitedly holding a newly-issued computer on the first day of sixth grade. In the same hour, I talked to a first-year law student heading on opening day to buy lengthy textbooks. Hmmm, what will happen when the middle schooler enters law school? Also, what does this say about the state of American jurisprudence?)
Alongside the highly visible upgrades in technology in schools are also the less apparent applications of digital learning. Numerous data systems provide teachers with real-time information, enabling them to provide more personalized education experiences. One challenge for many teachers this year will be determining the best use of the variety of data generated by different systems. Parents and the public will be asking questions about how this increased use of data both improves learning and is safeguarded for privacy purposes.
Other developing technologies, such as interactive software and game applications, will be employed much more this year. With all of the technological advancements, the need for quality planning and ongoing professional learning arises for teachers, principals, and administrators. Traditional episodic professional development, or "drive- by PD" as described by one teacher, will now be totally inadequate for the 2014-15 demands. The success of the changing learning environment directly depends upon the preparation of our educators.
Which brings me to the second major August event–the annual recess for members of Congress, which is also a good learning time for state policymakers. Federal, state, and local lawmakers are all hitting county fairs, attending town meetings, and using this last month of summer to meet as many constituents as possible, as well as feel which way the political winds are blowing before resuming governmental duties in the fall. Additionally, for many office holders contemplating an election bid for another position next year, Labor Day is the basic deadline for informing supporters and funders whether an election is a "go" or "no go."
What these policymakers and political aspirants see, hear, and sense during the next few weeks will shape education policy making–or not–for the next year.
Some policymakers experience both impacts of August as they prepare their children to return to school. But the goal for all of us should be to get all policymakers into classrooms in the immediate future. Dropping a child off at the school house door is not the same as observing firsthand the major changes taking place inside. And maybe, just maybe, seeing and hearing directly how education is implementing major changes in each classroom could affect what happens this year in each legislative education committee room.
Bob Wise is president of the Alliance for Excellent Education and former governor of West Virginia.
Categories:
Uncategorized