At the Core of Common Core: Fostering Academic Language in Every Lesson for Every Student (#CoreMatters)

October 21, 2014 10:27 am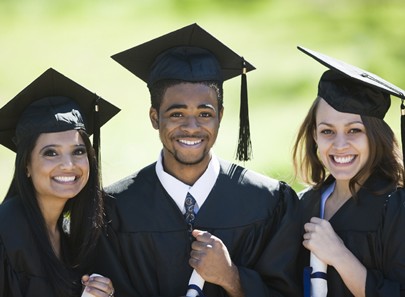 The following blog post is another in the Alliance's "Core of the Matter" blog series focusing on the implementation of the Common Core State Standards and struggling students. It was written by Kenji Hakuta, professor of education at Stanford University, and Jeff Zwiers, a senior researcher with Understanding Language at Stanford University.
We are specialists in language.  One of us (Hakuta) is an experimental psycholinguist who specializes in the relationship between human language and cognition as applied to education.  The other (Zwiers) is an educational researcher and professional developer who works with teachers and practitioners on strengthening students' abilities to use academic language.  We live, breathe, and swim in the complexity of language every day of our professional lives.  Both of us believe that language sits at the core of the Common Core and the variants of the college- and career-ready standards across the disciplines.  And we think that this is a real opportunity to enhance educational equity for all students, especially English Language Learners.
As many folks have argued, the Common Core State Standards require students to think more than ever.  But to think and describe this thinking, a student needs strong language skills.  This language is often called "academic language," though its features vary widely across subject areas, texts, and classrooms.   Like fish in water, most of us rarely recognize the fact that almost any cognitive act involves language.  We have worked with a wide range of educators who are striving to meet the many language needs of English learners in this era of new standards. And in this work we have come across several of what we call "under-realized principles."
Key Under-realized Principle 1:  Language development in every lesson needs to be stronger.  The notion that teaching academic language is just pre-teaching 5 to 7 vocabulary terms and giving a few sentence frames to students is far too limited.  In the new lessons there are (and should be) tasks that require students to not just repeat meanings and teacher-created expressions, but to own them in authentic exchanges and build ideas with other students. One example of this is Mathematical Practice Standard 3: "Construct viable arguments and critique the reasoning of others."
Oral language development is especially important.  One reason, of course, is that the Common Core listening and speaking standards are much more robust than in previous sets of standards.  But another reason is that students need to develop their oral language for college, career, and life.  We cannot continue to neglect our teaching of speaking, listening, and interacting, as we have done for decades.  No, it may not be tested well in the new assessments, but as educators we have a responsibility to prepare students for the rigors of the future.
Key Under-realized Principle 2:  All teachers are language teachers.  Academic English learners make up a large percentage of the students in many schools.  Some are English learners from non-English backgrounds, but many others have simply not been immersed in school-like language growing up.  Teachers, therefore, must use a variety of teaching strategies to teach both language and content at the same time. Several essential practices for developing academic language across disciplines and grade levels have been identified.  These include: using complex texts to build language; fortifying oral and written output; fostering academic interactions; clarifying complex language, modeling, guiding, and designing authentic activities.
Key Under-Realized Principle 3:  Professional development for academic language development is not simple and cannot be addressed in random manner – it is multi-layered, cumulative, and requires collaborative inquiry.  Teachers must develop a solid understanding of the how texts and experts in a discipline describe complex and abstract thoughts.  For example, math requires the use of more than one semiotic system (symbolic notation, visual displays such as graphs, written and spoken language).  And the new math standards require sharing of ideas and arguments, all of which require language.  Teachers need to enable this to happen among students, and to facilitate appropriate discussions when teachable moments occur.
An example of language-focused professional development that we offer is our Massive Open Online Courses (MOOCs).  The free courses span several months to allow teachers to engage in formative assessment in their own classrooms, reflect on evidence, collaborate with team members, and evolve their teaching methods over time.  Every course builds up each participant's "connoisseurship of language;" that is, the ability to identify the core language needed to learn and show learning in each lesson and unit.  In the Constructive Conversations course, for example, teachers gather short samples of paired interactions, analyze them, and share their insights with others in the course.
As in all efforts to reform our educational practice, attending to language will take vision, commitment, and persistence.  The Common Core brings great vision, but the commitment and persistence will prove our challenge as we work to realize opportunities for English Language Learners and to leverage this awareness to improve opportunities for all students.
Kenji Hakuta is a professor of education at Stanford University.  He co-chairs the Understanding Language initiative and works on various national, state and local collaborations to enhance the learning experiences of English Language Learners.
Jeff Zwiers is a senior researcher with Understanding Language at Stanford University and author of Common Core Standards in diverse classrooms: Essential practices for developing academic language and disciplinary literacy (2014).