Are You Shortsighted in Planning Digital Learning Initiatives?

This Project 24 series blog post was written by Gail Pletnick, Superintendent of Dysart Unified School District in Arizona. Gail is a member of the Project 24 Team of Experts. 
Over the past few years, most school districts, including the Dysart Unified School District, have faced funding challenges as well as challenging changes to academic mandates.   Some districts have used that as a reason to turn away from implementing digital learning initiatives — the cost for equipment and training was too much.  What our Dysart community learned, however, is that these challenging times often provide an opportunity to become more focused and innovative.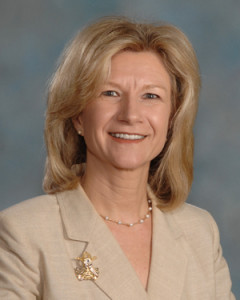 During years of budget cutting, the district did not want to negatively impact the quality of the education we offered students nor did we want to limit students' learning opportunities.  We turned to technology as a solution that helped us increase efficiencies and effectiveness in delivering services to students as well as to staff.  
So what did that look like in our district of over 25,000 students and almost 3,000 employees?  One example is how we addressed the problem of no longer being able to afford the same number of extended day, extended year and credit recovery programs in the "brick and mortar" settings. The personnel and support costs of running a variety of classes in locations across the district was cost prohibitive.  However, training and then paying our own staff to develop and teach online classes allowed us to run a catalogue of course options for enrichment, extension and credit recovery at a much lower student to teacher cost ratio.  The initial investment to train and pay for the development of the courses was an extra cost, but once the courses and teachers were in place cost savings were experienced.  In addition, other districts and charter schools were willing to pay to utilize those materials which helped the district recoup the initial investment.
Another example is in the delivery of professional development.  Our list of professional development needs keeps growing especially with the changes coming with mandates like the Common Core.  Additionally, in a growth district like Dysart, needing to differentiate and personalize staff development to meet the needs of both new employees and veteran staff is critical.  Once again, technology has played a vital role in our ability to do that in a cost effective manner.  Online professional development sessions and training videos are available to help new staff access training that veteran staff has already received.  It also provides refresher material or re-teaching opportunities for staff that need that extra support in a particular area.  Access to online training materials has allowed staff to be flexible about when they complete mandatory sessions.  Dysart even established a "PD in your PJs" professional development series.
As educational institutions, we often focus on the upfront dollar amount costs for equipment or initial training when implementing digital learning solutions in our schools.   That focus in the planning stages is shortsighted.  What needs to be calculated is the long term savings in terms of human capital (staff and students), efficiencies that result in savings (flexibility and access), and the effectiveness of the technology in delivering the results desired.  In the end Dysart found delivering learning better and in a less expensive way.  Consider repurposing your human and capital resources to meet your needs.
Gail Pletnick is Superintendent of Dysart Unified School District in Arizona. Previously, Dr. Pletnick taught at the pre-school through higher education levels, including serving as an adjunct professor for the Arizona State University doctoral program. Under her leadership, the Dysart Unified School District has earned a number of awards and recognitions at the state and national levels, including being one of the first districts in Arizona to earn districtwide international accreditation through the AdvancED Accreditation Commission. The district was also named as a 2012 National Schools Boards Association Teaching and Learning Visitation Site. She is a member of the Project 24 Team of Experts. To see more digital learning in action in Dysart, check out Digital Learning Day.