Alliance recommendations to the Department of Education's Investing in Innovation Fund

January 23, 2013 07:43 pm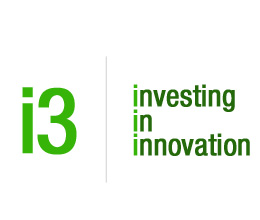 The Department of Education recently provided an opportunity to comment on their proposed changes to application requirements for the Investing in Innovation Fund (i3). Funding from this grant is provided to school districts, and nonprofit organization partners, with a record of improving student achievement in order to expand the implementation of, and investment in, innovative practices demonstrated to have an impact on improving student achievement or growth, closing achievement gaps, increasing high school graduation rates, or increasing college enrollment and completion rates.
Last week, the Alliance submitted comments in support of many of these proposed changes and provided additional recommendations to target funding to practices that most effectively increase the number of students who graduate from high school college and career ready. Here are the Alliance's recommendations:
Increasing teacher recruitment AND retention – Estimates put the costs of teacher attrition at $7.3 billion a year,  which includes the cost to continually recruit and retrain teachers. This money would be more effectively and efficiently spent investing in teacher support and retention, such as providing strong induction programs. Applicants that receive funding under i3's teacher recruitment priority should also be required to address the specific efforts that will be taken to increase the likelihood that these teachers will remain in the profession for a minimum of three to five years.

Increasing the number of Highly Effective Teachers in High-Need Districts – The Department's proposed priority to equitably distribute highly effective teachers should also support efforts to increase the actual number of effective teachers within a high-need district. Students of color are nearly twice as likely to attend schools that employ teachers with only one or two years experience than are white students. Schools serving urban and poor students are more likely to employ teachers who are on emergency waivers and who are not certified in the subject they teach. These students have only a 50 percent likelihood of being taught math and science by teachers who hold a degree and license in the field they teach. The distinction between "equitably distributing" effective teachers and "increasing the number" of such teachers is that a district can employ a relatively small number of "highly effective teachers" in their district, yet having these teachers equitably distributed would satisfy this requirement. This proposed priority should support efforts, such as strong induction programs, to increase the number of effective teachers among schools within a high-need district.
Improving Low-Performing Schools – The Alliance recommends including "extending" the school day, week, or year, in addition to "redesigning" the school day. This is particularly critical at the high school level where this additional time can be used to support work-based learning, service-learning, or other opportunities to apply learning in a variety of contexts. There is significant evidence demonstrating the negative impact of summer learning loss on student learning—particularly for high-need students—and teacher effectiveness. It is also important that this priority addresses academic rigor. As demonstrated by ED's Office of Civil Rights Data Collection, students in schools that serve a high percentage of students of color have less access to rigorous course work at the secondary school level. For example, only 29 percent of high-student of color high schools offered Calculus, compared to 55 percent of schools with the lowest enrollment of students of color. Therefore, in addition to increasing the rigor of instructional practices, increasing student access to rigorous course work, particularly at the high school level, should be included within this proposed priority.
The Alliance also recommends supporting efforts to move away from seat time as a measure of student advancement to competency-based systems at the secondary school level and measuring their impact on increasing graduation rates and improving student learning. A recently published Alliance report, Strengthening High School Teaching and Learning in New Hampshire's Competency-Based System, examines the importance of professional learning communities as part of New Hampshire's sweeping high school redesign initiative that included the introduction of competency-based learning as a means to determine student progress.
Effective Use of Technology – The Alliance strongly supports prioritizing the effective use of technology in awarding grants. The Alliance recommends encouraging applicants to also identify how technology would advance the other proposed priorities. For example, there are existing models where rural high schools are using technology to provide students with access to Advanced Placement courses that would otherwise be unavailable. A number of districts are also using technology to more effectively communicate with and engage parents and families. Therefore, an applicant that effectively uses technology to advance another proposed priority should receive preference for leveraging priorities to increase their impact.
Additional Priority – In addition to the proposed priorities, the Alliance recommends including an additional priority for programs that support key points of transition (that often include students falling off-track toward graduation), as well as efforts that focus directly on young people who are highly unlikely to earn a high school diploma without intensive intervention. Specifically, applications that address students' transition from middle to high school; students' transition from high school to college; and efforts to recover students who are over-age and under-credited, and disconnected youth.
Jessica Cardichon is the director for federal advocacy at the Alliance for Excellent Education. 
Categories:
Uncategorized