Alliance Recommendations in Response to the Department of Education's Strategic Plan

October 22, 2013 12:02 pm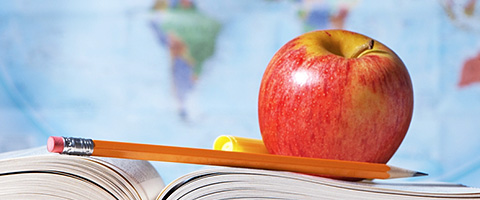 One of the major things some people may have contemplated during the government shutdown is the role of federal government. For some, as the old adage says, they may not have realized what they had until it was gone. While lack of access to national parks or the Institute for Education Sciences website, for example, may have been an inconvenience, it pales in comparison to lack of access to tuition assistance for members of the military, food for the elderly, or access to Head Start for working families. For many, the shutdown served as a reminder that the government provides important services for the people and most often the people who are most in need.
Just prior to the government shutdown, the Department of Education released for comment a Draft Strategic Plan that will set goals for Fiscal Years 2014-2018. It is clear from the Draft Plan that the Department recognizes the critical role the federal government plays in ensuring that all students graduate from high school ready for college and a career. As the Alliance frequently points out, graduating more students from high school is both a moral and an economic imperative. For the nation to compete globally, succeed economically and reflect a respect for the capacity within each individual, it must invest in an inclusive and rigorous system of education. The Department's Draft Strategic Plan is a guideline for how to meet these goals.
For far too many students—primarily low-income and students of color—the current education system focuses almost exclusively on basic skills and knowledge. The Department's plan places an emphasis on increasing opportunities for critical thinking, problem solving,  application of knowledge, effective communication, and teamwork. These deeper learning skills comprise the outcomes of a K–12 education system focused on college and career readiness. The Department's strategic plan provides a roadmap for how the federal government can provide much needed support to states and school districts for achieving these goals.
The Alliance submitted comments in response to the Department's Strategic Plan. The Alliance's comments reflect support for a number of goals detailed within the plan, as well as some suggestions. Some of these include:
Supporting the Department's focus on increasing the graduation rate. The Alliance encourages the Department to define a low graduation rate within the plan as one where the high school graduates two-thirds or fewer of its students (i.e., graduation rate at or below 67 percent). The number of high schools with estimated graduation rates below 60 percent, frequently referred to as "dropout factories" has declined over the past decade from 2,007 high schools to 1,424. Unfortunately, it appears the progress of these high schools may only be modest, as there are more than 2,000 high schools that graduate two-thirds or fewer of their students
Providing challenging and relevant learning experiences that prepare students for college and a career. The Department's objective to bridge classroom experience with postsecondary expectations, while also increasing successful transitions can be supported at the high school level through and measured by increased access to Advanced Placement and International Baccalaureate courses, dual enrollment, early college, and applied learning opportunities, which include work-based, project-based, and service learning.
Supporting the implementation of college- and career-ready standards by coupling them with high-quality formative and summative assessments that measure the full range of student standards. These assessments should elicit complex student demonstrations in order to ensure that students develop higher-order thinking skills and the ability to use knowledge to solve problems.
Ensuring that students in low-achieving and high-need schools, students with disabilities, and English learners are taught by highly qualified and effective teachers. The Department's focus should also include students of color, native students, and students from low-income families. Part of meeting this goal requires that all teachers receive the necessary preparation prior to entering the classroom and are provided with ongoing, collaborative support.
One of the many reminders from the last three weeks is that the federal government has a limited but critical role in ensuring that all students have the opportunity to receive a college- and career-ready education. The Department's Strategic Plan lays the foundation for how to fulfill that role.
Jessica Cardichon is the director of federal advocacy at the Alliance for Excellent Education. You can read her other blog posts here.
Categories:
Uncategorized