All4Ed Starts Major Initiative to Ensure Science of Adolescent Learning Drives Critical Secondary Education Decisions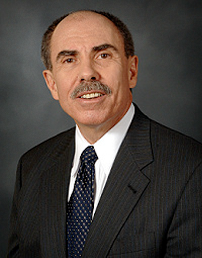 This week we released a report that is the start of a major initiative for the Alliance for Excellent Education (All4Ed) to ensure that critical education decisions are driven by science. Working with colleagues, I authored Synapses, Students, and Synergies: Applying the Science of Adolescent Learning to Policy and Practice to point out the major opportunities that exist in the next few years and also urge new ways to work together to maximize impact.
Because improving high schools for all students, especially the historically underserved, has always been All4Ed's prime mission, focusing on the science of adolescent learning and how it affects secondary learners is a natural part of our work. This fast emerging area of science of learning has the power to be one of the major forces affecting K-12 education, especially shaping the growing movement to deeper learning outcomes of critical thinking, collaboration, communication, and  student agency. If personalized learning is about meeting students where they are and engaging their interests, understanding how they learn and engage is fundamental. Similarly, no child learns in a vacuum; the science of adolescent learning must help those advocating for the whole child understand what developmental processes are occurring, and how  they can be positively affected.
As I note in the report, research and modern technological advances have resulted in a dramatic increase in the quality and quantity of knowledge about how adolescent students learn and develop. However, research on how best to improve learning outcomes and close opportunity and achievement gaps for historically underserved students, including students of color and students from low-income families, too often fails to reach school districts, schools, classrooms, and communities in concrete and deliberate ways.
Synapses, Students, and Synergies is about the real opportunities that exist in the next few years. Many are working on the next generation of research; I am equally committed to what can be done in the short term.
Over the next two years, public education faces a critical moment created by federal law requiring states and school districts to identify underperforming schools and create evidence-based plans to improve the learning experiences and performances of all students. I also want to ensure that researchers, educators, and policymakers do not compartmentalize the science of learning, e.g. early childhood, adolescence, etc. Learner development is a continuum with different developmental needs at different stages. With learning now becoming a lifelong necessity, understanding the science of learning at every age is essential.
There are three key recommendations in the report.
First is that policymakers become part of the line of communication that currently exists between researchers and practitioners. What has been a two-way communication process should become a triangle of researcher, practitioner, and policymaker.
Second is that translation of research finding is not enough; all of us must develop "brokering" strategies that result in the translation coming off the shelf and being implemented with schools and districts in ways that meet their needs. While brokering is not a well-developed concept, the success of implementation depends upon concerted effort to meet school and district leaders where they are.
Third, the fast-growing coalitions and initiatives to advance science of learning will achieve impact much faster with greater collaboration. Some are broad-based across all ages; others are more narrowly focused. If science is to have a positive impact for millions of students in the next decade, there needs to be greater intentional collaboration.
To support and facilitate the alignment of policy, research, and practice, All4Ed has collaborated with a group of world-class researchers, expert practitioners, and policymakers to create a set of consensus statements about SAL that represent common agreements among leading researchers and their specific areas of study. In the coming months, All4Ed will release a series of SAL reports that will introduce the consensus statements, provide supporting research, and identify implications for policy and practice around adolescent learners.
All4Ed also will highlight the work of these researchers and their perspectives through a forthcoming podcast and webinar series. As with all of All4Ed's work, the research base and recommendations made through the SAL initiative will highlight unique lived experiences and implications of this knowledge for historically underserved students, specifically students of color and students from low-income families.
Download Synapses, Students, and Synergies: Applying the Science of Adolescent Learning to Policy and Practice at https://all4ed.org/synapses-students-and-synergies-applying-the-science-of-adolescent-learning-to-policy-and-practice/.
Learn more about All4Ed's science of adolescent literacy work at https://all4ed.org/issues/science-of-learning/.
Bob Wise is president of the Alliance for Excellent Education and former governor of West Virginia.