Alexander-Murray Bill to Rewrite NCLB Lacks Critical Safeguards for Low-Performing Schools and Students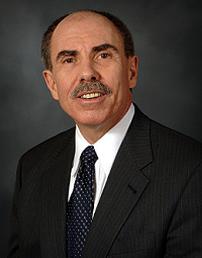 Tuesday could mark the beginning of the end for the No Child Left Behind Act (NCLB) and its one-size fits all mandates. That is the good news. The bad news is that the bipartisan bill that the Senate education committee will take up on Tuesday could start a major retreat from the recent historic increases in high school graduation rates. For this reason and others, the bill should not become law without major improvements.
Offered by committee leaders U.S. Senators Lamar Alexander (R-TN) and Patty Murray (D-WA), the bipartisan bill to rewrite NCLB provides needed flexibility to states from the cookie-cutter consequences of NCLB, which treated all schools alike rather than tailoring support to meet a school's specific challenges. The Alexander-Murray bill also requires states to collect and report data on schools. The bill provides extensive flexibility to states on how to respond, but it does not actually require states to act, instead permitting states to decide when, if, and where to intervene. That is like equipping the fire department with new tools and alarms, then giving each fire house the option to choose which fires to put out.
The bill ignores recent successes. Confronted with decades of chronically low high school graduation rates the federal government in 2008 required uniform graduation rate reporting backed by required interventions for schools that failed to show progress for traditionally underserved students. It is working. Last year overall high school graduation rates reached 81 percent; a historic first.
But with more than 1,200 high schools still graduating less than two-thirds of their students, now is not the time to be tough on data and weak on action. The more than 1.1 million students, attending these schools are 40 percent African American, even though African American students make up less than 15.7 percent of the overall K–12 public school student population. Seventy percent of these students are from low-income families, even though students from low-income families make up half of the overall K–12 public school student population. In 12 states, Hispanic students make up 30 percent of the population of these schools and in 4 states, American Indian/Alaskan Native students make up over 90 percent of the population in chronically low performing schools.
States and school districts are demonstrating that low-performing high schools can be turned around. High schools in diverse locations such as New York City, Chicago, and Talladega County, Alabama, are using effective solutions such as early-warning systems, personalized learning environments, and digital learning to significantly increase the number of low-income students and students of color graduating from high school ready for college and a career. In fact, evidence demonstrates that the combination of federal accountability and local innovation has led to gains in graduation rates across subgroups over the past decade. The lack of support for struggling students and schools in the Alexander/Murray bill puts these gains at risk.
To ensure that the schools and students with the highest needs receive support, the U.S. Senate education committee should require states to target resources and focus reform on high schools with a graduation rate at or below 67 percent. Great discretion should be left to states, districts, and schools about how they respond; no discretion should exist about whether to respond.
Additionally, the bill should require states to intervene in schools where students of color, low-income students, students with disabilities, English language learners and other subgroups of students fail to meet the state's graduation rate goal for two years in a row. This safeguard is necessary because, as a new Alliance analysis finds, fourteen states had no trigger for action in response to low graduation rates among underserved students when they were not required to do so. Transparency without teeth only benefits real estate agents selling houses based on proximity to good schools. It does not benefit kids who are stuck in low-performing schools.
As it rewrites NCLB, the Congress has the opportunity to couple much greater flexibility for states and districts with proven requirements that continue increasing  graduation rates for all students.  Tuesday's committee action should be about changing the provisions of the 14 year-old NCLB that do not reflect current education needs; not reversing the gains that have been made in improving high school graduation rates.
Bob Wise is president of the Alliance for Excellent Education and former governor of West Virginia.
Categories:
Uncategorized