Afternoon Announcements: West Virginia starts a statewide efforts put personalized learning within students' reach with Project 24

September 10, 2014 12:32 pm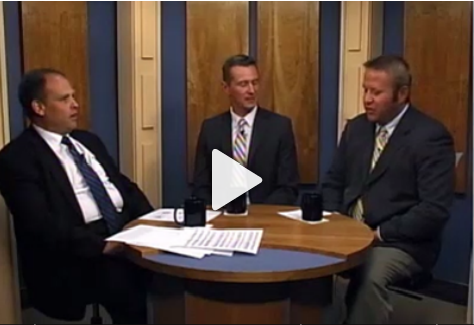 Education leaders in West Virginia are moving forward with an ambitious plan to bring personalized learning to students in a statewide effort under the Alliance's initiative Project 24. With all 55 counties in the state participating, every student in the state has a chance at experiencing purposeful and effective use of technology and digital learning.  eSchoolNews
While you're reading that, be sure to check out the Alliance's Sept. 4 webinar, "West Virginia: First State to Implement Project 24 at the State Level to Personalize Learning for All Students" to learn more on the implementation of personalized learning in the state.
Most of the states that originally adopted the Common Core are standing by the standards as national debate rages on, though they're calling them something different. The Common Core State Standards by any name still equips students with college and career readiness. The Washington Post
For more than a decade, Newsweek has published an annual list of America's Top High Schools, ranked primarily according to a ratio of AP/IB exams to the number of students graduating. This year the publication released two lists – an absolute list and a relative list they're calling "America's Top High Schools for Low-Income Students." Check out the two lists to see what high schools ranked.
Thomas Jefferson High School in Fairfax County, VA for Science and Technology has been named the top high school in the nation, again on the Newsweek list, based on "student achievement and college readiness indicators." The Washington Post
A study on truancy released Tuesday — coinciding with results from a year-old anti-truancy program at D.C. public schools — shows that nearly four out of five District families who participated in voluntary truancy-prevention programs saw an increase in school attendance for their children. The Washington Informer
No-homework policies are popping up all over, including schools in the U.S., where the shift to the Common Core curriculum is prompting educators to rethink how students spend their time. Today
Licking Valley Local Schools in Hanover, OH took a firm and public stance in favor of Common Core on Monday — passing a resolution supporting the standards and sending a copy to every member of the Ohio General Assembly, the State Board of Education and Gov. John Kasich. Newark Advocate
This year's education report from the Organisation for Economic Co-operation and Development outlines the state of education in the world's most developed countries and finds that American elementary school teachers spend more hours actually teaching students than peers in any other surveyed country. The Huffington Post
Colleges and Universities are adding "high-impact practices" they hope will get freshmen students pumped up about their studies and help them connect with peers and professors. US News & World Report
How can we engage all learners? Let students play. When students are put in an environment in which they can learn their own way without fear, they become lifelong independent learners. eSchoolNews
Categories:
Uncategorized