Afternoon Announcements: States show Common Core State Standards are working.

October 29, 2014 01:35 pm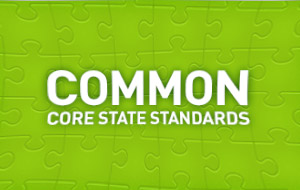 As states have begun to implement Common Core State Standards in earnest, controversy around the initiative has swelled. What is apparent amid the clamor, and what the evidence from states that have embraced the standards continues to underscore, is that the Common Core standards are working. The Washington Times
Take Kentucky, for example. The state was the first to implement the new set of standards and might be the perfect example of what the Common Core can do for student achievement. Four years after Kentucky adopting the benchmarks for what students should know and be able to do in reading and math, about 62 percent of students are considered ready for college or a career when they graduate — up from 38 percent in 2011.
California officials have identified many schools that will have difficulty offering online statewide tests scheduled in the spring unless their Internet capacity is improved. A group of technology experts winnowed down the initial list of eligible schools from more than 600 to 304. EdSource
A school district serving two suburban communities in New Jersey has agreed to expand access to Advanced Placement classes and other higher learning opportunities to African American students, following an investigation by the U.S. Department of Education, where Secretary Arne Duncan warned that his agency will investigate districts and states that are not providing poor and minority students with access to strong teachers. The Washington Post
Addressing equity and access concerns not just equity of devices, but equity of learning opportunities, said Doug Levin, executive director of the State Educational Technology Directors Association (SETDA), during SETDA's Leadership Summit. eSchoolNews
A new education group called Families for Excellent Schools says thousands of students remain mired in failing schools, a situation that demands urgent action and a willingness to adopt bold reforms. CommonWealth Magazine
Incumbent Tom Torlakson and former charter school executive Marshall Tuck – candidates for California superintendent of public instruction – are both Democrats, but they have plenty of substantive policy differences when it comes to how to successfully move the state's education system forward. Politico
To help schools in the state prepare for the Common Core testing next year, Califone International has introduced a new headphone, earbud and headset program that guarantees on-time shipment of the essential audio equipment that districts need for spring assessments.
The New York City teachers union has taken another step to thwart a high-profile lawsuit against teacher tenure in New York State, asking the court to throw out the suit altogether. Chalkbeat NY
The Indianapolis Public School Board has called a meeting for Wednesday to reconsider a contract it approved with Teach Plus, an organization aimed at improving outcomes for urban students by providing greater access to effective, experienced teachers. Chalkbeat IN
Former New York City Mayor Michael Bloomberg wants to see more low-income high achievers graduate from college. Today, his charitable group, Bloomberg Philanthropies, announced that it has partnered with several colleges and nonprofits to "expand college access and completion" for these promising students. NPR
Categories:
Uncategorized