Afternoon Announcements June 26, 2014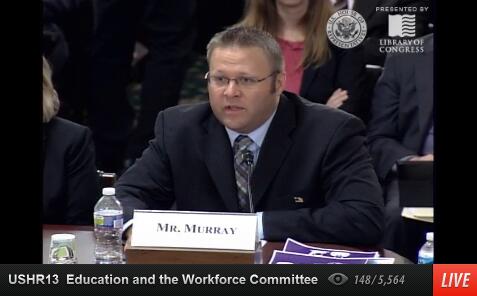 Questions over the protection of student data continue as more districts turn to cloud services EdSurge. The Alliance's Tom Murray testified before the U.S. House Education and the Workforce Committee and Committee on Homeland on the issue of student data and privacy. Read his full testimony on the issues: 
Reports have found that just simply placing a student in front of a high speed computer, or giving them the latest tablet won't ensure they actually succeed and get the most out of educational technology. The digital divide faced by many low-income and minority students needs more in the way of computer literacy  – such as the Common Core State Standards or a Comprehensive Digital Infrastructure – than a digital device on its own can offer. The Hechinger Report
One program out of a Brooklyn-based public high school is giving high achieving students from low-income backgrounds a shot at attending some of the most prestigious colleges and universities in the country: The Hechinger Report
Louisiana State Superintendent John White slammed Governor Bobby Jindal's decision to renounce the Common Core State Standards, saying Jindal is "breaking the law, trampling the state constitution — and crushing the dreams of low-income minority students:" Politico
National and Chief Technology Officer of Microsoft Education discusses the challenge of connecting students with technology in classroom while ensuring they gain the skills and knowledge necessary for career readiness:  eSchoolNews
While you're reading that, be sure to check out the Alliance's latest report on building a Comprehensive Digital Infrastructure that would improve not only a student's access to, but also knowledge of educational technology.
U.S. Department of Education is expected to release a draft of the criteria that will shape the way the department approves states' tests will be issued this summer Ed Week Politics K-12
The nation's education-focused technology startups are still hitting the books, drumming up new business and new investments to capitalize on overwhelming demand for innovation from primary and secondary schools and colleges. TechCrunch
The state Board of Elementary and Secondary Education has called a special meeting Tuesday to address Gov. Bobby Jindal's effort to block tests tied to the Common Core academic standards: The Times-Picayune
Teachers go to work – with play – learning how they can best connect students with interactive digital learning EdSurge
Categories:
Uncategorized