Afternoon Announcements: June 26, 2012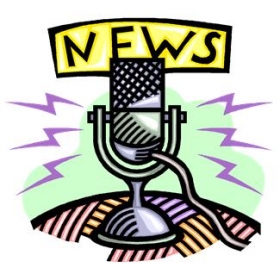 Welcome to today's edition of the afternoon announcements. We hope you're having a great day out there and are ready to get some of today's news.
Before we start off today, you should know (if you don't already) that tomorrow at 1pm we'll be hosting a webinar with Alliance president Bob Wise and Communities in Schools president Daniel Cardinali. The webinar will focus on the economic impacts of increasing high school graduation rates. The two presidents will discuss the findings from CIS's return-on-investment study, conducted by one of the nation's leading economic modeling firms. The study demonstrates that CIS produces meaningful and social impacts by increasing high school graduation rates and the lifetime benefits for students, businesses, and taxpayers.
Leading off the regular order today is a blog post from Education Week that asks "How did your state do?" on passing laws related to the Common Core State Standards.  Speaking at an Alliance webinar last week, Daniel Thatcher, education policy specialist at the National Conference of State Legislatures, noted, "that many state lawmakers don't feel the "personal investment" in the major education policy change triggered by the new standards, which were an initiative of the Council of Chief State School Officers and the National Governors Association."
Next up from The Associated Press is an article touching on a report from the University of Tennessee Center for Business and Economic Research which "has found students who earn their bachelor's degrees within four years make higher salaries." Indeed, "The research showed students who took six or more years to complete a bachelor's degree generally earned the same amount as students who didn't complete degrees. That's up to $13,000 less per year than four-year finishers."
Bringing us home today, The New York Times reports that the Department of Education is releasing data today that shows that five percent of career-training programs failed all three requirements of the department's gainful-employment regulations. All of the institutions that failed to meet these requirements were for-profit institutions. The Times notes, "Starting next fall, schools that fail all three tests for three of four consecutive years will lose their access to federal aid."
That's it from us for today, but you know that tomorrow holds the promise of more announcements and Stats That Stick!
Categories:
Uncategorized