Afternoon Announcements: July 6, 2012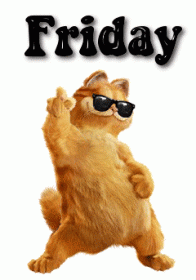 Welcome to Friday! Hooray, you made it! There's just this and our Report Round-up standing between you and the weekend, so let's make these afternoon announcements quickly!
No Child Left Behind waivers are coming at a fast and furious rate from the Department of Education now. Education Week and The Huffington Post have separate takes on waivers for Washington and Wisconsin. 26 states have now been approved for waivers from the accountability system that is the core of the current iteration of the Elementary and Secondary Education Act.
Finland is one of the world's leaders on educational assessments like the Program for International Student Assessment (PISA). Education Week reports on a new exhibit at the embassy of Finland that suggests "that the [school] buildings themselves support student achievement." An interesting read on how architectural design can supposedly spur success in Scandinavia.
Finally, a story from The Dallas Morning News discusses students having to take on more loans and pick up jobs after Lone Star legislators cut nearly $1 billion in higher education financial aid last year. ""These institutions muddled through this last year with the dollars they had, but not a whole lot of people are holding their breath to recoup the money we lost last time or to get new money," said Dominic Chavez, spokesman for the coordinating board. "Meanwhile, we continue to see increases in the number of needy students. We are already in catch-up mode trying to meet the need of students who qualify."
That's it from us for today, stay tuned for your Friday Report Round-up!
Categories:
Uncategorized