Afternoon Announcements: July 27, 2012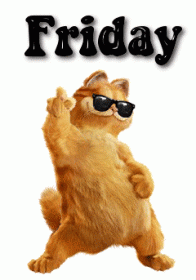 FRIDAY! You know what that means! Afternoon announcements!
Today's top story revolves around the U.S. Department of Education's No Child Left Behind waivers. The story is spurred by a recent report from the Center for American Progress that examined the second wave of waivers to see what kind of innovations and plans for reform that they contained. The New York Times and Education Week both break down the report's findings.
Good news for D.C. public schools: math, reading, and science scores all showed gains this year on the DC-CAS assessment. Bad news is that DC Public School students are still below the state average in proficiency. The Huffington Post has more.
Slate weighs in on education and explores the topic of "How to Build a Better Teacher." Teaching, clearly, is critical to student and school success, so Slate looks at recent research and asks how we can improve our lowest-performing educators.
The Oklahoman examines six of Oklahoma's lowest-performing schools and examines what they've done to try to improve over the last year. The reform process, known as "College, Career, and Citizen Ready," included a number of changes at the school level, including utilizing technology and hiring new teachers and replacing old ones.
Have a great weekend everyone!
Categories:
Uncategorized