Afternoon Announcements: July 23, 2012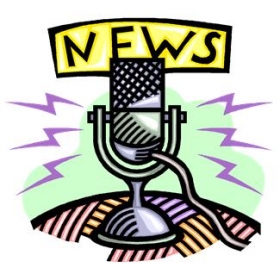 Monday, you're back so soon! It seems like we just saw you so recently…alas. In any event, we've got some afternoon announcements for you today, and here they are!
The New York Times picked up an article from The Texas Tribune on the Lone Star state's dropout rate. School districts in Texas have been reporting rising graduation rates for three to four years. For example, the state's second largest district, Dallas Independent, increases graduation rates by 14 percentage points since 2007. Good news!
The appetite for online learning is growing! The Huffington Post reports that the University of Illinois enrolled 14,000 students in its 10 new, free online courses. Many top tier academic institutions, like the University of Virginia, Stanford, and Duke, like the University of Illinois, have teamed up with Coursera to offer online classes.
The Associated Press reports via The Huffington Post that a recent government study says that "risky lending caused private student loan debt to balloon in the past decade, leaving many Americans struggling to pay off loans that they can't afford." Unfortunately this practice has similarities to the housing collapse that devastated the economy and contributed to the Great Recession.
Finally, The Washington Post's Michael Gerson has an interesting column today titled "The quiet overturn of No Child Left Behind." Gerson asserts, "Why is NCLB so unpopular? Because it exposes the failure of adults in the lives of children. And the bipartisan response of many governors, educators and legislators — alarmingly, predictably — is to excuse the adults." What do you think about the column? Let us know in the comments!
Categories:
Uncategorized