Afternoon Announcements: July 19, 2012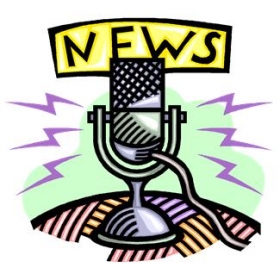 We're strictly business today. Call us High School Soup Bringing You Afternoon Announcements, Inc. Yes, we know the name needs a little work. Bear with us.
Well, we're up to 32 states and the District. The Huffington Post and Education Week both report on the new states that have been granted NCLB waivers. Arizona, Washington, D.C., Oregon, South Carolina, Kansas, Michigan, and Mississippi have joined 25 other states that have been exempted from NCLB's testing requirements.
Frontline has a great video today on how potential high school dropouts can actually be uncovered in middle school. A great video on something we care about here at the Alliance. For more info on our Early Warning Indicator work, click here.
Should student teachers be considered "highly qualified"? According to The Huffington Post, a House appropriations subcommittee "is set to vote on legislation that would allow students still learning to be teachers to be considered 'highly qualified.'" Very interesting. What do you think? Weigh in via the comments!
According to a recent survey by Country Financial, "only 57 percent of adults believe a college education is a good investment," says The Washington Post. The article notes that, "ABC News reports that number has "plummeted" since 2008 when 81 percent of adults considered college a worthy investment. The network attributes the steepest decline in those numbers to the Great Recession."
That's it for us today, we have to go brainstorm new names for our Afternoon Announcements business!
Categories:
Uncategorized