Afternoon Announcements July 10, 2014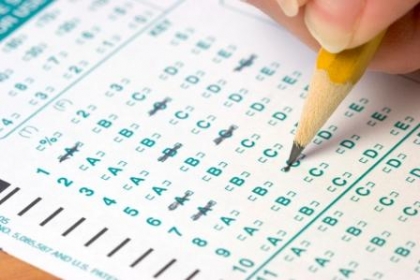 The two assessment tests, Smarter Balanced Assessment Consortium (SBAC) and The Partnership for Assessment of Readiness for College and Careers (PARCC), directly aligned with the Common Core State Standards (CCSS) will go live beginning next year. While these consortia test might not be perfect, well designed test are critical to ensure that standards are not just taught to students, but learned.
The Alliance's Robert Rothman explains why SBAC and PARCC are essential to college and career readiness.
A group of education advocates is calling on D.C. to release more information about students' performance on city tests, arguing that the limited data released in years past has overstated city schools' progress. The Washington Post
A new study from the Center for American Progress reveals another layer of inequality in education, analyzing the educational productive of nearly 7,000 districts across nearly 40 states. The Huffington Post
Educational technology doesn't stop at the head. Researchers at Columbia University have shown that embodied exercise and physical manipulation contributes to student learning when digital tools are involved. The Hechinger Report
In the weeks since a California judge overturned the state's rules governing teacher tenure, advocates on both sides of the issues have largely stuck to "give-no-ground," rhetoric that risks drowning out educators in the middle. NPR
Educators in Tennessee school districts are making the most of Race to the Top funds, tackling a variety of policy challenges, including compensation, evaluation, and training teachers for the Common Core State Standards. Education Week
A majority of parents — regardless of socioeconomic backgrounds — are now choosing which schools their students attend, according to a new report by the Center for Reinventing Public Education. ChalkBeat Colorado
These 7 professional development tips for your instructional technology integration plan can help educators adapt to new technological advances. eSchoolNews
Categories:
Uncategorized