Afternoon Announcements: July 10, 2012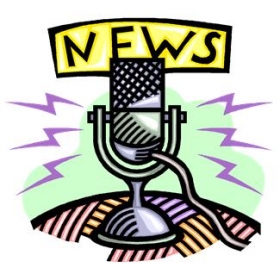 It really feels like a Tuesday today, and guess what? It is! Funny how that works out sometimes. Conveniently, it also feels like there are some announcements to make in the world of education policy and research today, and there are! Two for two on a Tuesday.
Two reports released recently detail the alarming cuts slated for the Department of Education (along with the rest of the federal government's agencies) if sequestration (or across-the-board spending cuts) isn't avoided by Congress. Education Week has the report on these reports from the American Association of School Administrators and the National Education Association.
NPR examines the question of whether higher education online classes dilute brands in addition to cutting costs. The question is one that has increasing relevance as college costs rise and institutions look for ways to find new students. The question of expanding into the online realm is one that played a role in the recent University of Virginia controversy around President Teresa Sullivan.
California's community colleges are cutting resources for classes like tennis and painting in order to provide more attention on "basic academic class." The Sacramento Bee reports that the Board of Governors of California's community college voted to make the change which will go into effect in fall 2013.
The good news is that most of New Mexico's schools receive passing grades under the state's new school rating system. The bad news is that most of those schools are passing with Cs and Ds. The Associated Press reports through the Santa Fe New Mexican that New Mexico governor Susana Martinez revealed the first report card under the new system yesterday.
Jared Billings, a research assistant at Education Sector, has an editorial today in The Los Angeles Times on "Retooling Teach for America." A very interesting read for sure from someone who has been on both the teaching and policy sides of education. Billings writes, "I worry that the prestige and selectivity TFA uses to sell itself to high-achieving college graduates may be doing more harm than good in terms of how recent graduates view the teaching profession as a whole."
We close today with New York Times columnist David Brooks and his opinion piece "The Opportunity Gap" from today's issue. Brooks tackles the issue of inequity of outcomes among adults and opportunities among children. He writes, "Equal opportunity, once core to the nation's identity, is now a tertiary concern. If America really wants to change that, if the country wants to take advantage of all its human capital rather than just the most privileged two-thirds of it, then people are going to have to make some pretty uncomfortable decisions."
That's it for Tuesday. See you tomorrow when I sincerely hope that Wednesday feels like a Wednesday!
Categories:
Uncategorized