Morning Announcements: House Scheduled to Vote on NCLB Rewrite

February 27, 2015 11:00 am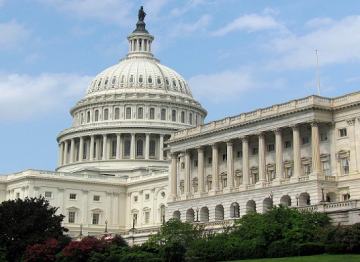 The White House threatened Wednesday to veto a Republican bill to overhaul the No Child Left Behind law, calling the effort "a significant step backwards." House Republican leadership was working Thursday evening to figure out whether there are enough votes to pass their proposed rewrite of No Child Left Behind, several GOP aides and lawmakers said. The House is scheduled for a final vote on Friday.
According to many teachers, experts and advocates of the Common Core, traditional curriculum sources haven't been meeting the demands of the new set of math and English standards that have been rolled out in more than 40 states in the past few years. More and more teachers are scrapping off-the-shelf lessons and writing new curriculum materials themselves. The Hechinger Report
The Federal Communications Commission voted on Thursday to regulate broadband Internet service as a public utility, a milestone in regulating high-speed Internet service into American homes. Tom Wheeler, the commission chairman, said that Internet access was "too important to let broadband providers be the ones making the rules." Internet service providers like Comcast, Verizon, AT&T, Sprint and T-Mobile now must act in the "public interest" when providing a mobile connection to home or phone under the approved rules.
A day after New York City Mayor Bill de Blasio tried to convince state lawmakers that he should remain in charge of turning around the city's lowest-performing schools, Gov. Andrew Cuomo challenged that assertion with a new report highlighting those schools' struggles. Chalkbeat NY
All Illinois school children are supposed to take a new state test just a few days from now, but those enrolled in the state's largest school district remain caught in a political standoff. WBEZ 91.5
The U.S. Department of Education released model terms of service guidance on Thursday to help officials look for provisions that would allow the service or company to market to students or parents, provisions on how data is collected, used, shared, transferred, and destroyed, and it also guides schools on making sure they're satisfying parental access requirements, as well as proper security controls. Homeroom – Official Blog of the Dept. Of Education
Categories:
Uncategorized