Afternoon Announcements: Florida Gov. Rick Scott looks to quiet Common Core critics with new education initiatives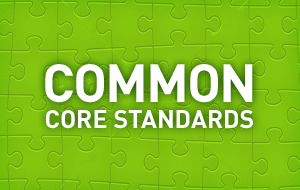 Florida Governor Rick Scott unveiled two new education initiatives on Monday aimed at calming Common Core critics, stating "We want to make sure that our students have every opportunity to succeed in the classroom and in their careers." The Huffington Post
While you're reading that, be sure to check out the latest blog in our Core of the Matter series. Dr. Kent McGuire, president and chief executive officer of the Southern Education Foundation and a member of the Alliance for Excellent Education's Board of Directors, discusses how the vulnerable learners stand to win with the Common Core.
Los Angeles Unified Superintendent John Deasy suspended future use of a contract with Apple on Monday that was to provide iPads to all students in the nation's second-largest school system amid mounting scrutiny of the $1-billion-plus effort. The LA Times
In in Op-Ed for The New York Times, Daniel Cardinali, president of Communities in Schools, points to research from Robert Balfanz, research scientist at the Center for Social Organization of Schools at Johns Hopkins University and member of the Alliance's Secondary School Improvement Advisory Group, to illustrate a need to provide social services in schools to help improve absentee numbers for at-risk students.
D.C. Mayoral candidate Muriel Bowser opposes new school boundaries adopted by current Mayor Vincent Gray, saying the changes stand to  "exacerbate educational inequality," the District. Washington City Paper
Twenty-five schools in D.C. are extending their days this year, adding an hour's worth of instruction time that proponents say is valuable for helping struggling students catch up and closing an achievement gap that has long seen economically disadvantaged students fall behind their peers. WAMU
Tennessee state education officials are taking bids for a new assessment just four months after legislators halted their plans to adopt a test tied to the Common Core and complaints from some educators that current tests are not aligned with the new standards. ChalkBeat Tennessee
Organized labor and pro-business groups in Michigan are waging an intense lobbying campaign directed at school teachers who are deciding this month whether to remain in their union, in the first real test of the state's new right-to-work law. The Huffington Post
One high school teacher from Ann Arbor, MI accused of arranging her class seating chart by race, calling students names and making disparaging remarks to her pupils had a history of reprimands for at least five years before she was removed from the classroom.  MLive
First day jitters aren't just for students. Along with the hundreds of thousands of students heading back to school across the region this week and next, there are hundreds of new teachers, some of them leading a classroom for the first time. And some of those teachers are just as nervous as the students. The Washington Post
With initiatives like the Common Core emphasizing creative thinking, many teachers are looking at unique ways to deliver information. One way that's taking off is digital storytelling, which uses various types of media to illustrate academic concepts. eSchoolNews
San Francisco, CA-based UClass has raised $1 million in efforts to offer schools and districts a cloud storage and content management environment for digital learning resources. edSurge
Compiled by a team of teacher researchers, a digital curriculum platform is adding more than 750 free, Common Core-aligned lesson plans in math and English language arts for grades 2 to 12. The Journal
Categories:
Uncategorized