Afternoon Announcements: February 15, 2013

February 15, 2013 07:35 pm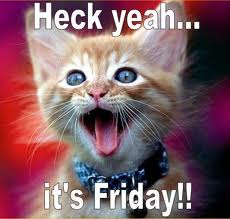 Happy Friday, everyone! In case you missed it, it's three-day-weekend eve. Congratulations, you made it. We won't keep you long, just enough to give you some tidbits to weigh on your well-earned break.
First up, Vermont governor Peter Shumlin has released a plan that would expand dual enrollment in the Green Mountain State. Education Week reports that the plan would allow more high school juniors and seniors to take classes for free. "Students would be able to attend up to two classes at the Vermont State Colleges, the University of Vermont, and participating private institutions." Good news all-around.
Heads up to those in Washington state. In July, the U.S. Department of Education gave Washington a conditional waiver. This week the state sent in an update to their waiver that they hope will be accepted. Education Week has more.
Finally, from Maryland's Capital Gazette comes the news that a proposed bill to give teachers a $500 tax credit may be headed "back to the drawing board" after cost estimates showed that it would cost the state $33 million. Legislators would be surprised that the program would have such a large impact.
Have a good weekend everyone!
Categories:
Uncategorized