Afternoon Announcements: FCC Slated for Vote on Modernizing the E-rate Program for Schools and Libraries

December 10, 2014 12:35 pm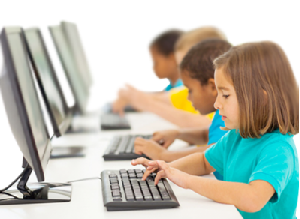 On Thursday, The Federal Communications Commission (FCC) is slated to vote on modernizing the E-rate program for schools and libraries across the country. A new analysis released today by the Alliance finds significant gaps in U.S. students' access to high-speed internet. According to FCC data, roughly two-thirds of the nation's students lack access to high-speed internet with African-American, Latino, low-income, and students in rural areas being more likely to attend schools with slow connections. If the votes to increase funding for E-rate, some 43.5 million more students will benefit from high-speed Wi-Fi. The Alliance offers state by state analysis on E-rate, considering what an additional $1.5 billion annually to improve internet access could mean for U.S. schools and libraries.
President Obama is following up on his promise to expand early education opportunities for tens of thousands of children by announcing Wednesday a $1 billion public-private investment in programs for the nation's youngest learners. Associated Press
The LA Unified School District Board of Education on Tuesday approved a proposal directing Supt. Ramon Cortines to analyze the circumstances of previous misconduct events — including the number of adults present during the alleged misconduct, the work history and previous complaints against the accused employee, and when and where such incidents occurred. The LA Times
New data show that a number of Chicago neighborhood high schools have reached a troubling milestone: Most now enroll only one-fourth of the students living in their attendance areas. Catalyst Chicago
Digital badges, which recognize achievement on a smaller scale than typical academic credentials, have gained some momentum in online learning in the past couple of years, though online instructors are still trying to figure out the best ways to use them in their teaching, experts say. US News & World Report
While you're reading that, be sure to check out the Alliance's recent report on the potential digital badge systems have to foster college-and-career ready skills.
Montgomery County, MD's schools chief proposed a $2.4 billion budget for next fiscal year that would boost spending by $103.6 million as it seeks to address the district's surging enrollment and gaps in student achievement. The Washington Post
The vast majority of California's foster youth plan to graduate from college, but a much smaller percentage of them have the academic background they need to succeed, according to a new survey of 17-year-old foster youth in the state. EdSource
More than nine years after the wholesale state takeover of New Orleans public schools, one of those schools has decided to return to the Orleans Parish school system. The Times Picayune
A new professional development (PD) system from Amplify aims to personalize PD for educators using smart technology, as an effort to break away from one-size-fits-all PD approach. eSchoolNews
Categories:
Uncategorized