Afternoon Announcements: August 8, 2012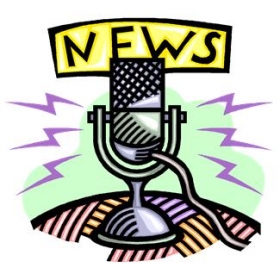 Remember yesterday when I was suspicious about a potential deluge of news and announcements for today? Well, ladies and gentlemen, I was correct. Let's see if I can keep the streak going. Tonight's Powerball numbers will be 17 42 3 31 12 annnnnd 8. Remember to tip your lottery forecasters. Here are today's announcements.
The Chicago Tribune and Education Week start us off today with articles about disproportionally high rates of disciplinary suspensions for African-American students. One of this report's troubling findings is that almost one in six African-American students received a suspension during the 2009-10 academic year, a rate more than three times higher than white students' rate of suspension.
That sequester that's looming for the budget on January 2? Well, people are still worried about it. Surprise! Education Week details education advocates' concerns about the automatic cuts that would be devastating for the U.S. Department Education as well as other domestic and military programs.
Here's a tasty tidbit for fans of aesthetically-pleasing education policy information. The Center on American Progress has released his handy infographic on the NCLB waivers that 32 states and the District of Columbia have now been granted.
USA Today has a handy table here on the change in the number of schools by state between the 2006-07 and 2010-11 school years. The article reports that states in the Midwest saw "the largest net loss of school buildings."
Things in Georgia are really not going so well these days. First, the Atlanta Journal-Constitution reports on Governor Deal's recent order for a reduction of $108 million in funding for the University System of Georgia over the next two years. Officials are saying it will be hard to shield students from being harmed by these cuts. On top of that, the Georgia K-12 system is still in trouble over its progress on Race to the Top. Education Week reports that "the U.S. Department of Education has not been swayed by Georgia's passionate defense of its teacher-evaluation plans, which are somewhat in conflict with what the state promised to do when it won a coveted Race to the Top grant." Is it still peach season at least?
Finally, Federal Reserve Chairman Ben Bernanke says students should be careful about the debt that they take on to pay for college. The Associated Press reports via The Huffington Post that "taking on debt to pay for college can be an important way of increasing one's earning potential higher education can also become a financial burden if it doesn't lead to a good job, he [warned]."
That's it from us for today, but we'll see you tomorrow with the Stats That Stick and some more announcements. That's my prediction, at least…
Categories:
Uncategorized