Afternoon Announcements: August 17, 2012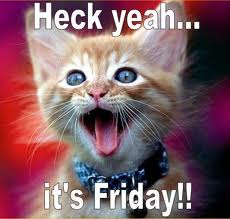 Friday. Third week in August. In DC. Just about the slowest day of the summer. Here's a handful of announcements for you!
The Wall Street Journal reports on the Academy for Urban School Leadership, a non-profit out of Chicago that models teacher training after medical residencies and "places prospective teachers…with seasoned educators who shadow them for an entire year." Kate Filippini, a third grade teacher, is spotlighted. She says in the article of her early struggles in education, "You can have the best education ever, but once you step into the classroom alone, you are like 'Oh my god, I am not ready for this.'"
Bloomberg's CHART OF THE DAY today examines the rising cost of a college degree. The chart "shows college tuition and fees have surged 1,120 percent since records began in 1978, four times faster than the increase in the consumer price index. Medical expenses have climbed 601 percent, while the price of food has increased 244 percent over the same period."
Finally, let's end the announcements today with an infographic from The Huffington Post on how college pays off for students. Seems like a good note to finish with today.
Have a great weekend!
Categories:
Uncategorized