Afternoon Announcements: August 15, 2014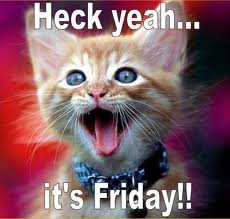 We wrap up another week of education news. And we continue to fight the good fight to make every child a graduate, prepared for college and a career.
Duncan Extends NCLB Waivers for Five States Education Week
Five states—Florida, Kentucky, Mississippi, North Carolina and Wisconsin—will get to keep their No Child Left Behind waivers for another year, the U.S. Department of Education announced Thursday. But two of the extensions come with some pretty big buts.
Tests Show NYC Made Bigger Gains in Reading WNYC
While students across New York State made gains on this year's math tests in grades 3 through 8, scores remained stagnant in the English Language Arts. The results in New York City were slightly better, with students making progress in both categories and narrowing the gap between city and state scores.
Third of Va. Schools Could Lack Accreditation Washington Post
Nearly one-third of Virginia's public schools will not earn full accreditation this fall after reading and science scores dropped precipitously on state-mandated standardized tests, according to state education officials.
Could 'Community Schools' Work in Philly? Newsworks
In Philadelphia, 40 percent of school-aged kids live in poverty. One in five students has had some contact with the Department of Human Services. In an effort to help city children achieve academically despite socioeconomic and cultural trappings, City Council has started examining the idea of turning schools into social-service hubs. On Wednesday, Council held its first hearing on the possibility of creating "school-based family service centers," commonly known as "community schools."
Categories:
Uncategorized