Afternoon Announcements: August 13, 2012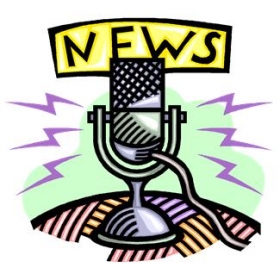 Monday is here after a very busy weekend in the political world. A VP candidate announcement has set the Twitterverse, Facebookopolis, and of course the water cooler discourse abuzz all across the country. Almost as interesting and important as this development is the fact that we have some afternoon announcements for you today. The suspense is immense!
Let's get the blood flowing with a little Race to the Top. The Associated Press (via The Huffington Post) and Education Week both have stories on the new district-level Race to the Top competition. The competition for nearly $400 million in funds opened to school districts (and groups of school districts) on Sunday. 15 to 25 districts are expected to receive funds.
The Hechinger Report well, reports, on some of those states that aren't buying into the whole "freeing ourselves from provisions of the No Child Left Behind via applying for waivers" thing. The gripe here is generally that states that have not applied are unwilling to embrace the prescriptive actions required in return for receipt of a waiver.
ProPublic has an interesting article today on "The For-Profit Higher Education Industry, By the Numbers." The article notes that the for-profit higher education industry was hit hard by a report led by Senator Tom Harkin (D-IA) last week. The article also notes that between 1998 and 2008 enrollment in for-profit education institutions grew by 225 percent.
Students getting expelled from school are about to have a whole lot more schoolwork on their hands. A new policy in Massachusetts says that, "Students who are suspended or expelled from Massachusetts schools will soon have more educational options, under a new state law signed by Gov. Deval Patrick. School districts have until July 2014 to provide expelled and suspended students with education opportunities, like alternative schools, tutoring or Internet learning modules. Each district will determine the options it will offer." The Associated Press has more.
Well, here's one way to make sure Johnny gets to school: fine  or jail Mom and Dad. U.S. News and World Report has the story (which isn't new, by the way) on a new ordinance in Adrian, Michigan that "could potentially punish parents of absent teens with a $500 fine and up to 90 days in jail."
That's it for today, we'll see you tomorrow!
Categories:
Uncategorized