Afternoon Announcements: August 11, 2014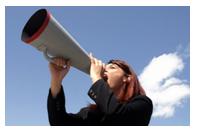 White Students No Longer in the Majority Boston Globe
For the first time ever, US public schools are projected to have more minority students than non-Hispanic whites, a shift largely fueled by growth in the number of Hispanic children.
Black Men Need More Education Than White Men to Get Jobs Atlantic Monthly
A new report shows yet another way African Americans face systematic disadvantage on the job market.
Boosting College Readiness Is Goal for New City Schools CEO Baltimore Sun
As hundreds of Baltimore public school graduates prepare to set foot on a four-year college campus in Maryland this month, nearly half will notice something familiar on their schedules: a class they took in high school.
Poverty and the Perception of Poverty–How Both Matter for Schooling Outcomes An opinion piece by OECD's Andreas Schleicher (posted August 8, 2014) in eSchool News
Socio-economic disadvantage is a challenge to educators everywhere. Compensating for students' socio-economic disadvantage is one of the greatest challenges facing teachers, school leaders and education systems as a whole. However, data from PISA show that some countries are much better at this than others.
Categories:
Uncategorized