Afternoon Announcements: August 10, 2012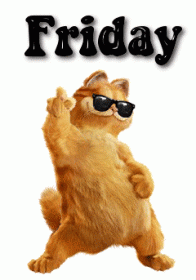 Please accept our apologies for the impromptu hiatus yesterday. We were running an experiment to see if you would miss us. Judging by the flood of rancorous wailings we received, we'll try not to go away like that ever again. Until tomorrow and Sunday, that is. Anyway, it's Friday. It seems like just yesterday that I was writing the Friday announcements, but it wasn't because yesterday was Thursday. Does writing up education policy announcements have peculiar effects on the space-time continuum? Perhaps…perhaps…
Going to the library just became that much easier for students and teachers in Nebraska. The Associated Press reports via Education Week that the state's new "virtual library" is now open. The free resource has "more than 20,000 digital resources, including video, audio and interactive programs."
Bad news from the Lone Star state. The Austin Statesman reports that "about half of all campuses statewide failed to meet federal standards based on the No Child Left Behind Act, and more area schools than ever also missed the mark because of tougher passing standards" according to data released earlier this week.
Illinois Governor Pat Quinn signed three education bills into law this week that will create a panel charged with increasing the state's high school graduation rate. The panel, "The Commission for High School Graduation Achievement and Success" will consider ways to retain students and get them to persist to graduation day, according to the Quad-City Times.
Here's an interesting story from The Las Vegas Sun about how Nevada is going to move forward with its approved NCLB waiver. With 32 states and the District of Columbia now approved for waivers, school reform across the country is going to take a num
Education Sector's The Quick and the Ed blog has a great piece about "Reverse Transfer" students. These are students who move from a four-year institution to a two-year. The article notes that 14 percent of students are doing this according to a recent report. The article provides some good suggestions on how to make sure these students persist and obtain a degree.
The Associated Press via Education Week reports that because of a law passed by the Virginia General Assembly students next year will be required to complete an online course in order to graduate high school. This is because of a "belief that today's students need the experience of taking coursework online to do well in college and the workforce."
The Hechinger Report closes us out today with a report that programs intended to combat state "brain drains" by providing in-state scholarships have the adverse effect of lengthening the time it takes students to get a degree. A study by Harvard's Kennedy School of Government examined a Massachusetts program "that waives tuition for top students who agree to attend in-state public colleges or universities. " The study found that the students' probability of graduating on time was 40 percent lower than if they'd attended higher-quality private institutions."
That's it on the announcement front, we'll see you shortly with some Stats That Stick!
Categories:
Uncategorized