Afternoon Announcements: A state-by-state look at the Common Core standards

September 02, 2014 12:20 pm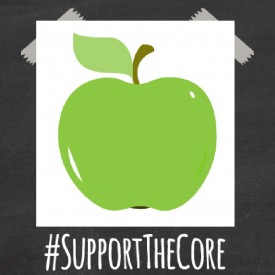 50 state, a District, and one set of standards. Here's a state-by-state look at the Common Core and how it has played out across the U.S. The Associated Press
A new report released Tuesday by national and state initiative group Attendance Works exams the effect school absenteeism has on student perform. The state-by-state analysis includes findings such as performance on the National Assessment of Educational Progress (NAEP). Follow the link to view the report, "Absences Add Up," and see just how much of a difference attendance can make.
Governor Jerry Brown has appealed a California judge's sweeping ruling that threw out teacher job protection laws on the ground that they deprived students of their constitutional rights. The New York Times
US Secretary of Education Arne Duncan announced in late August that states could delay the use of test results in teacher-performance ratings by another year, an acknowledgment, in effect, of the enormous pressures mounting on the nation's teachers because of new academic standards and more rigorous standardized testing. Following an open letter to Teachers and School Leaders, Duncan and the U.S. Department of Education's announcement only sheds light on the whirlwind of activities teachers have faced surrounding a 'rating system,' proving the evaluation system is not without flaw.
Although a recent study found that almost 75 percent of those who have science, technology, engineering and math (STEM) bachelor's degrees have jobs in other fields, policymakers, advocates and executives continue to push STEM education as a way to close achievement gaps and produce U.S. innovation. The Washington Post
As the new school year starts, educators and students in Oklahoma are caught in the middle of a dispute between the U.S. government and the state's lawmakers over what to teach in their classrooms and how. The Washington Post
A group of data watchers from eight states and the U.S. Department of Education are searching for alternatives to lunch program eligibility for measuring socioeconomic status, as recent federal rule changes broaden eligibility for the program to include whole communities and changing school structures. Education Week
Many students starting the new school year are not just to the schools, but to the United States. School districts such as Miami-Dade are scrambling to fit their needs. NPR
Nearly 400,000 Virginia students in the Washington area are scheduled to return to classes Tuesday morning for the start of the 2014-2015 school year, one that brings with it a number of changes across the region's school districts including new facilities and access to digital devices. The Washington Post
Many Spanish-speaking immigrants want their children to remain fluent in Spanish, even as they learn English. Now, that could mean bilingual public or private school, but bilingual home-schooling makes it happen on a personal level. NPR
Education Post, a nonprofit group that plans to launch Tuesday, aims take the sting out of the national conversations about school reform and encourage "respectful" and fact-based discussions about the challenges of public education, and possible solutions. The Washington Post
Testing for current Miami-Dade County school year is facing a growing backlash from parents, teachers and even some district officials. The Miami Herald
While so many educators devour books on leadership and attend lots of conferences, their efforts often fall short when they try to achieve game-changing goals with teams. What if they've cracked the code on achieving big goals with teams and it's a matter of educators learning their strategies? edSurge
Categories:
Uncategorized