Afternoon Announcements: Poverty strongest factor in whether high school graduates go on to college, report says

October 15, 2014 12:15 pm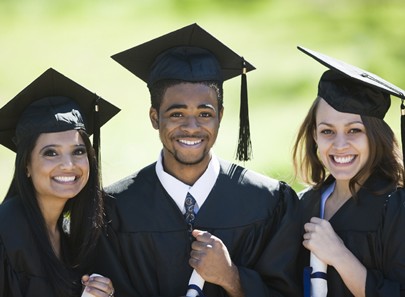 New data from the National Student Clearinghouse (NSC) Research Center, a research organization that conducts longitudinal studies in American education, found school poverty – not minority level – continues to be the strongest indicator of college enrollment. College enrollment rates in the first fall after graduation for students from low income public high schools ranged from 47 percent to 58 percent. In comparison, students from higher income, low minority suburban high schools had the highest college enrollment rates — 73 percent according to the data.
Many colleges don't mandate courses in core subjects like U.S. government, history or economics, according to the sixth annual analysis of core curricula at 1,098 four-year colleges and universities by the American Council of Trustees and Alumni. The analysis found that just 18% of schools require American history to graduate, 13% require a foreign language and 3% economics. The Wall Street Journal
The Los Angeles Board of Education on Tuesday approved a $1.1-million plan to provide a longer school day, additional classes and tutoring to Thomas Jefferson High School students who lost instructional time as a result of widespread scheduling problems this semester. The proposed changes come on the heels of Jefferson students and teachers joining a lawsuit over non-academic classes. The LA Times
The woes for public schools across Philadelphia continue: this fall, schools almost did not open on time, and the district has eliminated 5,000 staff positions and closed 31 schools over the last two years. Now, officials have canceled the teachers' union contract and required teachers to contribute to health care premiums. The New York Times
CompetencyWorks, a collaborative project that pulls together multiple organizations to advance competency education as a replacement for "seat-time" schooling, published a new report that points to many of the learning practices around the world that the organization feel improve education. Read the report, An International Study in Competency Education: Postcards from Abroad, to find out which countries are setting the bar for competency education.
What Happens When Teachers Are at the Helm of a School? At several New York City schools, teachers decide on everything from field trips to who gets hired but making these decisions democratic doesn't make them easy. WNYC
The Orleans Parish School Board passed a resolution Tuesday stating its belief that the state Recovery School District does not have the right to open any new schools in New Orleans. The Times Picayune
The appointed task force that is studying K-12 testing in Colorado is going on the road to gather public opinions about the issue. Chalkbeat CO
The Pearson Student Mobile Device Survey 2014 collected responses from 2,252 K-12 students and concluded that students have better wireless access to the Internet at home than at school, 93 percent and 62 percent of students respectively. The Journal
With Microsoft, Amazon and T-Mobile in its backyard, it's not surprising to find that technology making has made its way into schools in the Seattle region. EdSurge takes a look at how far technology's made it from Seattle's skyscrapers to classrooms on the ground. edSurge
Google Classroom is an online teaching tool available to help teachers create and collect paperless assignments and allows students to keep track of which assignments they have due. On Tuesday, Google announced five updates to Classroom based on feedback from students and educators around the world.
Robotics is quickly catching on as a subject in schools across the nation as programming emerges as a way to introduce project-based learning, problem solving, and critical thinking into classrooms. eSchoolNews
Categories:
Uncategorized