Afternoon Annoucements: LAUSD Superintendent Deasy aims to eliminate dropout rate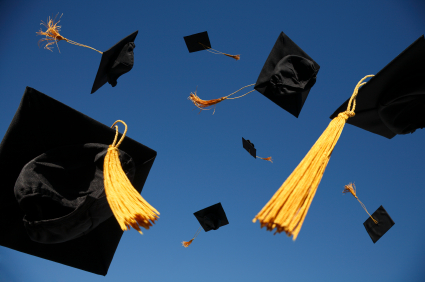 Los Angeles Unified Supt. John Deasy opened the new school year with a speech to administrators in which he urged them to eliminate the dropout rate, and then assigned each one a struggling student to look after. The LA Times
An investigation by The Chicago Tribune found Illinois school districts have employed hundreds of educators to teach everything from science to special education even though they lacked proper credentials in those subjects.  The Chicago Tribune
The clash over whether Louisiana public schools should implement the Common Core State Standards grows more personal between Governor Bobby Jindal and state legislatures, but the question remains: What curriculum will students learn when school starts back up in just two weeks? SFGate
While you're reading that, be sure to check out the latest in our Core of the Matters series. Former Atlanta-area teacher and Alliance intern Joshua Delaney challenges anyone who is unsure about the Common Core to put aside the politics and familiarize his or herself with the standards.
A new report from American College Testing (ACT) examined 800,000 ACT test scores from graduating classes from 2005 to 2013 in attempts to measure the impact raising graduation requirements had on students in Illinois and suggests more advanced coursework is just one part of improving college readiness.
Officials with the Indiana Department of Education say no decision has come from the U.S. Department of Education regarding the state's No Child Left Behind waiver request as federal officials continue to investigate the waiver request submitted by state superintendent of public instruction Glenda Ritz. The Shelbyville News
Comcast is offering up to six months of free Internet service to qualifying low-income families in Atlanta and donate free laptops to all students in grades 4 and 5 at Peyton Forest Elementary School as part of its Internet Essentials program. The Journal
The National Center for Education Statistics conducted the National Assessment of Educational Progress (NAEP) Grade 4 Writing Computer-Based Assessment (WCBA) study to determine if fourth-grade students were in fact able to effectively use computers to complete a writing assessment.  And they were. eSchoolNews
'A talented, well-trained, and committed workforce is the life-blood of any enterprise.' And Education leaders are no different. The Hunt Institute on improving the quality of teachers.
While you're reading that be sure to check out the Alliance's webinar on improving the effectiveness of beginning teachers.
Founded in 2013, the Digital Harbor Foundation is at the forefront of infusing technology into youth programming on the East Coast, and students in Baltimore are getting a taste of the high-tech, low-cost learning. The Notebook
It's a question that has been on many minds since 2010, when Apple released the iPad and schools began experimenting with it: Are iPads or Chromebooks better for schools? Or does it depend on the learning exercise? The Hechinger Report
Categories:
Uncategorized