Afternoon Annoucements June 12, 2014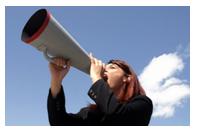 Students speak first-hand about their experience with Common Core curriculum –
---
---
Can kids tell whether they're being taught the Common Core? Hechinger Report
This school year, teachers around the country changed their curricula to meet the new Common Core standards, but did students notice these changes? Is the Common Core on students' radar?
Taking Competency-Based Learning From Policy to Reality Education Week
Nearly a decade ago, New Hampshire became the first state to mandate that high schools award credit for mastery of material, rather than having students complete a certain number of hours of classes. Now, one of the architects of the policy shift is back on the case, this time to help turn that idea for upending the Carnegie unit—and rethinking education—into a reality statewide.
Arne Duncan Visits Edcamp at Department of Education HQ EdSurge
Edcamp, an "unconference" event run by educators for educators, is known for its scrappiness and lack of structure and organization. But on June 6, 2014, Edcamp found a home in the most formal of venues: the U.S. Department of Education headquarters in Washington, D.C.
At the Head of Her Class, and Homeless NPR
On Wednesday, Rashema Melson [graduated] at the top of her class as the valedictorian of Anacostia High School in Washington, D.C. She's headed to Georgetown University this fall on a full scholarship.
Teacher Tenure Ruling in California Is Expected to Intensify Debate New York Times
The landmark court decision on Tuesday finding California's teacher tenure laws unconstitutional is likely to lead to a flood of copycat lawsuits in other states, shifting the battleground on the issue from the legislatures to the courts.
States Moving From Accreditation to Accountibility The Education Commission of the States
Depending on the state, accreditation may be implemented by a state agency or an independent external accrediting body. A few states, including South Carolina and New Mexico, allow schools and districts to choose between the state's accreditation system and an external accrediting process.
Schools Were Getting Much Safer Until 2010, Government Report Says The Huffington Post
American public and private schools are generally much safer than they were 10 years ago, but school crime began a slight climb in 2010, according to a government report released Tuesday.
Broken promise? School turnaround model in limbo amid district funding crisis The Philadelphia Inquirer
During Ashna Blackston's sophomore year at Martin Luther King High in East Germantown, she got out of school later than her peers at other schools. For many teenagers, it would've been a nuisance, but the extra time allowed Blackston to get tutoring, dig into her studies and develop a closer relationship with her teachers.
In salute to seniors, Obama holds up technical high school as model for skills-based education The Associated Press
Saluting graduates as they leave the safety of high school behind, President Barack Obama held up a revitalized New England technical school on Wednesday as a model for the United States in an increasingly competitive global workforce.
6 Ways to Make Digital Content Universally Accessible eSchoolNews
Students of all abilities should have equal access to digital resources.
iPads Allow Kids With Challenges To Play In High School's Band NPREd
There's a steady stream of hype surrounding the pluses and pitfalls of classroom tablet computers. But for a growing number of special education students tablets and their apps are proving transformative. The tablets aren't merely novel and fun. With guidance from creative teachers, they are helping to deepen engagement, communication, and creativity.
Categories:
Uncategorized