Afternoon Annoucements July 23, 2014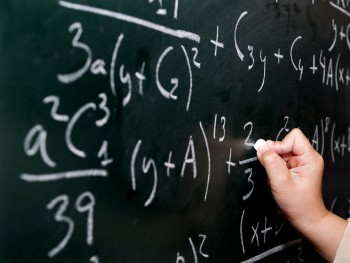 Can the Common Core standards solve America's math problem?
---
The Common Core State Standards could fix the historic mathematics lag in U.S. schools, but it will take proper training for teachers and adequate implementation. The New York Times
A group of parents, teachers and a foundation that runs charter schools filed a lawsuit Tuesday alleging that Louisiana Governor Bobby Jindal lacks the authority to withdraw his state from the Common Core national academic standards.   The Washington Post
House Democratic Whip Steny Hoyer (MD) and Rep. Aaron Schock (R-IL) are slated to introduce legislation Wednesday that will authorize funding for public K-12 schools that bring together various educational and social service programs. Real Clear Education
President Obama announced new executive actions and signing new workforce investment legislation that reauthorizes a federal law to provides states and municipalities with money for post-secondary education job training. Inside Higher Ed
Alabama State Superintendent Tommy Bice attributes previously low test scores in Alabama public schools on the state's old standards, and says the newly implemented Common Core State Standards will improve those numbers. Alabama Media Group
Imagine a school where classes are organized not by subject but by project — a school created not by administrators, but by teachers fed up with the status quo. In West Philadelphia, that school is a reality. NPR
National PTA recently released a video series on the Common Core to educate parents on the standards and empower them to support the implementation of the standards at school and home. The Hunt Institute Blog
Gov. Terry McAuliffe will not appeal a ruling that deemed the state's school takeover division unconstitutional. Virginia Times Dispatch
One low performing school decided to scrap longer school days in efforts to make more time for teacher improvement via peer support. The Hechinger Report
While you're reading that, be sure to check out the Alliance's latest report on Improving Teacher Effectiveness.
The United Federation of Teachers is officially jumping into a legal battle against advocates who are challenging New York's teacher job protection laws, announcing Tuesday that it would file a motion to intervene in a parent lawsuit that seeks to scale back tenure.  ChalkBeat NY
As more educators engage with students outside of the classrooms, using a secure learning platform might just be the answer to questions about how to initiate and maintain this communication. eSchoolNews
Getting out of the classroom can help foster learning in the digital age. edSurge
A survey reveals that mobile technology and online assessments are key issues in K-12 technology integration eSchoolNews
Categories:
Uncategorized