Afternoon Annoucements July 09, 2014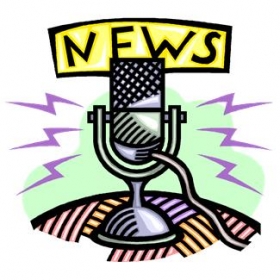 Thousands of high school students in New York City don't have access to a broadband connection at home, and rely on late nights at the library to do math homework, or to just check their email. One library in the city is working to prove internet for these often low-income household students. The New York Times
While you're reading that, be sure to check out the crucial Federal Communications Commission's (FCC) proposal to modernize the E-Rate plan slated for a vote July 11 which would provide Wi-Fi Access to 44 Million Additional Students Over Next Five Years.
American students financial literacy scores fell below average compared to students from 18 countries and economies, according to a study from The Organization for Economic Cooperation and Development (OECD) chronicling student results from the 2012 Program for International Student Assessment (PISA) exam.  The Huffington Post
Microsoft Corp is putting the protection student data and privacy at the top of its 'to-do' list. The Alliance's recent report on Enablers and Barriers for Learning Analytics, which stresses that policymakers and education leaders at all levels must work towards ensuring that policies enable the use of data while providing necessary privacy safeguards.
Data from the Department of Education in the 2011-2012 Schools and Staffing Survey (SASS) shows the Obama Administration's initiative to improve the quality of teachers for low-income students seeks to correct a problem that is real and damaging to a growing number of students. The Huffington Post
The term "big data" is everywhere and, in a nutshell, is the term used today to describe large collections of data that companies use to personalize their products and services. But what does this concept really mean for K-12 education? eSchoolNews
A new report from the Center for American Progress examines the relationship between education dollars and education performance. The Washington Post
Roughly one in five kindergartens is Latino in 17 states, according to new analysis of 2012 census data. This is one of the strongest cases for improving education equity for Latino students in the U.S. as early in a students' academic career as possible. The Washington Post
Current school superintendents in New York will soon have to reapply for their jobs and undergo new training, while new applicants will need several extra years of school-based experience to be eligible for the role, schools Chancellor Carmen Fariña announced Tuesday. ChalkBeat NY
Senate budget negotiators in North Carolina abandon their proposal to eliminate tenure in exchange for an 11 percent pay raise. Governing Magazine
Kansas will not issue any report cards this year on how its public school students performed on standardized reading and math tests after cyber-attacks and other problems this spring, the State Board of Education decided Tuesday. The New York Times
Common Core State Standards (CCSS) myths asserted by those in opposition of the standards are just that – myths. Linda Rosen, Chief Executive Officer of the STEM focused education organization Change the Equation discusses the misinformation and the facts of the standards which work to ensure all high school students graduate with the skills to make them college and career ready. The Huffington Post
Categories:
Uncategorized