Advanced Placement, International Baccalaureate, and the "Classism" of Rigorous Course Work

September 24, 2018 10:57 am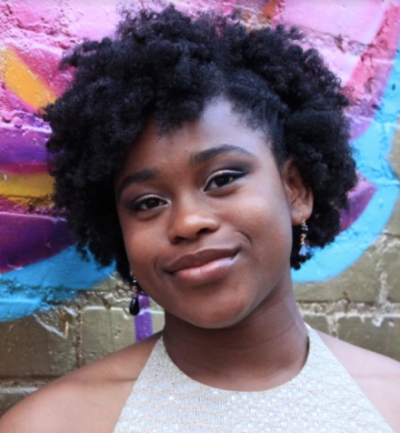 Research shows that the International Baccalaureate (IB) program can increase high school graduation rates for students from low-income families and better prepare students for postsecondary studies. At the same time, however, some schools chose to limit the IB program to students that they "think" will do well in it. Such a practice typically holds down participation among students of color and students from low-income families, compounding the problem that historically underserved students also attend schools that are less likely to provide access to Advanced Placement (AP), IB, and other advanced courses necessary to prepare them for college and a career.

Don't get us wrong. We at the Alliance for Excellent Education (All4Ed) are big fans of the IB program, but there are important considerations that district and school leaders need to keep in mind when they implement the program.
Chief among the considerations that district and school leaders need to remember when they implement the program is making sure that all students, no matter their backgrounds, have access to the program. And, once implemented, there also are other unintended consequences that educators should monitor, as explained in the guest blog post below by Alisa Casey, a student at East Mecklenburg High School in Charlotte, North Carolina. 
When someone says "AP classes" what do you think of? Rigor? Hardworking? Smart? What about if someone said "standard classes?" You may be a bit less impressed. There's no doubt that some classes may be harder than others but to what extent does that define the person taking them?
An issue I see throughout my school is a "classism" of sorts that occurs between people who are in different programs. People who are in upper-level programs, such as AP and IB often are thought of as smarter, more responsible, and more successful. These perspectives are reinforced by parents, teachers, and students. Although it may seem like harmless praise, it creates a mindset of elitism in those involved and a mindset of inferiority in those excluded.
I go to a high school at which half of the population is on the IB Diploma Program (IBDP) track. In the tenth grade my school introduced a subset of IB called the Career-related Program (CP). This allowed me to choose how many IB classes I took while focusing on my desired career. Instead of my previous IB workload of seven classes, in the CP I took four. This pattern of lighter IB loads created a divide that I had not experienced before. Directly and indirectly I was told that I took the "watered-down" version of IB. This quickly morphed into the idea that I had less of a struggle in school. I'd hear, "You're complaining about your IB history class but I have history, English, and chemistry." As people in the IBDP rattled off the list of classes they had, it swept the emotions of stress I felt under the rug.
I expressed what I had experienced to some of my non-IB friends. They simply told me, "This is how IB students have made us feel since ninth grade." Since the beginning of high school IB students have viewed themselves as the ones with the most work and the most stress. "We have to do all this work on a daily basis and anyone who doesn't simply cannot complain," they say. This exchange was so common and subconscious that I didn't realize how dismissive it was until it had been done to me. I had the self-confidence to know that just because I was taking less rigorous courses than the IBDP students, it didn't mean I was any less intelligent or hardworking. However, some of my non-IB friends weren't so lucky. As time went on they began to doubt their skills because they felt their classes and achievements could never amount to those in IB courses.
After experiencing this issue for myself, I realized how absurd it is for some students to feel like they aren't as good as others simply because they chose classes that better suit or interest them. IB was not, and is not, the crème de la crème of my school, and those in IB are in no position to downplay the skills, stress, or struggles that other students feel.
IB students cannot take complete blame for this way of thinking and interacting. It has been ingrained in us as early as elementary school in our "talented development" (gifted) classes that we were at a higher level than everyone else's. Teachers everyday tell us that we "should be more mature and behave better" because we are IB. We are told that the way to get into college is by taking rigorous IB and AP level classes or else we are at a disadvantage. These comments are supposed to motivate and inspire us, but instead it creates a bigger gap between students in different programs and forces us to overwhelm ourselves as we try to obtain near unattainable success.
If you are a teacher, treat all of your class levels the same. Give all your students the tools they need to be successful. Recognize the accomplishments that come with rigorous courses but don't weigh the potential success of a student on them alone. If you are a parent, push your children to take harder courses, as long as they can handle them. Label your child with more substantial adjectives. Students do well because they work hard, not because they are smarter. If you are a student, remember how your words impact your peers. Stop and understand how they feel rather than immediately interject with how hard things are for you. The difficulty of your struggle does not, and should not, diminish the difficulty of someone else's. In sum, we as a society should step back and reevaluate ourselves and try to dismantle the mindset that if you aren't taking high-level classes you aren't as good.
Alisa Casey is a student at East Mecklenburg High School in Charlotte, North Carolina.