Across The Pond: Ireland's Influx Of Teaching Applicants

September 22, 2011 04:47 pm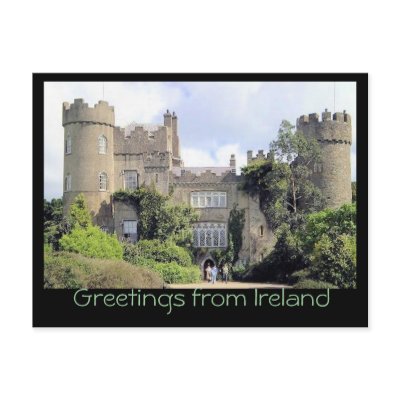 Researchers have suggested that one factor in the high academic performance of countries like Singapore and South Korea is their high quality of applicants for teaching positions. Those nations succeed, at least in part, we are told, because they can select top students as teachers. In the United States, by contrast, less able students tend to pursue teaching careers.
During my visit to Ireland, I have learned that recruiting top students into teaching might not be enough to produce high academic performance. In Ireland, teaching is a prestigious profession, and it pays relatively well. And because of the severe economic recession in Ireland, college graduates have fewer job options than they did during the "Celtic Tiger" boom.
As a result, there are many more people seeking teaching positions in Ireland than positions available, and Irish schools can choose from among the top performers. Yet Irish educators are concerned that academic performance is not where it needs to be: scores on the Programme for International Student Assessment (PISA) declined in 2009.
The over-supply of teachers is a serious concern. The Irish Times published an account of one woman who was graduating from a college of education, Maria Brett, who reported that only 12 of her class of 120 had secured teaching positions. She speculated that she had three options: to take another job and try for teaching positions later; to take a course in education psychology and pursue a career in that field; or to take a teaching job in Abu Dhabi or Dubai, as some of her friends did. She had seen the movie "Sex in the City II," and thought those countries seemed appealing.
The situation might change. The economy could improve, which would reduce some of the influx into teaching by opening careers in other fields. And Ireland has a high birthrate, which means there will be a continued demand for teachers.
Yet the evidence suggests that Ireland must do more than just select highly capable individuals into teaching in order to raise the performance of its students. Some of the concern focuses on the "Leaving Cert," the examination that students take to enter higher education. That is the subject of a conference here later this week.
Robert Rothman is a senior fellow at the Alliance for Excellent Education.