Across The Pond: Assessing Deeper Learning In Ireland And At Home

September 23, 2011 04:50 pm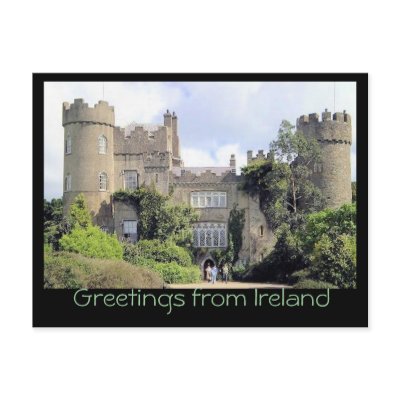 For the past year and a half the Alliance for Excellent Education has worked, with support from the William and Flora Hewlett Foundation, to develop and support policies to enhance deeper learning—to ensure that students graduate from high school with deep understanding of core content, as well as the ability to think critically, communicate effectively, work well with peers, and be self-directed as learners. So it was with great interest that I accepted an invitation to attend a conference in Ireland, where educators are concerned about the same thing.
In Ireland, the issue came to the fore a year ago with the results of the 2009 Programme for International Student Assessment (PISA), which measures 15-year-olds' abilities to apply their knowledge to authentic problems—in other words, to demonstrate deeper learning. Earlier in the decade, Irish students performed well on PISA, especially in reading, but by 2009 their performance had declined. Ruairi Quinn, Ireland's Minister of Education and Skills, said at the conference here that the decline in PISA scores is "a problem I am determined to tackle."
He and others focused their sights on a major element of the Irish education system: the Leaving Certificate, or Leaving Cert, which all students who plan to attend any of Ireland's forty institutions of higher education take in June in their final year of secondary school. Under the system, students take exams in as many subjects as they want to; their best six scores (each exam has a maximum of 100 points) become their total score. They must then apply for a course of study in college, and each course of study has a minimum score for entry, depending on demand. The points from exams are the sole determinant of entry into higher education.
The system is widely considered fair, because college admissions is based solely on academic achievement, and because the exams are well known and the criteria for success are transparent. However, as students indicated in a video played here, the exams cause a great deal of stress. Half of students take "grinds," or cram courses, to prepare for the exams (at a fee). And the exams appear to distort the secondary education process. Students take exams and pursue college programs based on what seem to be the easiest exams to score well on, not what they are interested in or do best in.
And most worryingly from the standpoint of deeper learning, the points system inhibits the teaching of the kinds of skills colleges and employs in Ireland (and in the U.S.) want students to develop: the ability to solve problems, communicate effectively, and think critically. The exams place a premium on rote learning, according to conference participants, and teachers in the final year of secondary school drill students on what will be tested, as a study of students indicated.
What can be done? Some speakers suggested that colleges could place less of an emphasis on the Leaving Cert in admissions decisions, while others proposed adding additional measures to the decision, including other information about student performance, such as grades and coursework, as well as information about extracurricular activities.
Most, though, favored expanding the Leaving Cert exams to ensure that they measure critical skills. The issue isn't the Leaving Cert system, it's college preparedness, suggested Tom Boland, the chief executive of Ireland's Higher Education Authority. What do students need to know and be able to do? Then build an assessment that measures those competencies.
As the United States grapples with similar issues as states implement standards for college and career readiness, we would do well to follow developments in Ireland.
Robert Rothman is a Senior Fellow at the Alliance for Excellent Education.