A Lot Can Happen in Six Months

September 26, 2013 08:28 am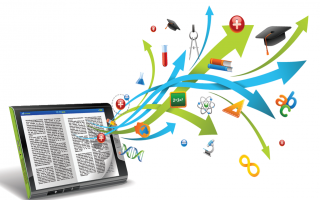 It's Thursday, and that means it's time to talk digital learning! Today's post comes from Terri Schwartzbeck, Senior Digital Outreach Associate at the Alliance. 
A lot can happen in six months. It's been an epic half-year for digital learning.
On February 6, 2013, 25,000 teachers, leaders, parents, and librarians joined us for the second Digital Learning Day. We saw 12,000 tweets on our #DLDay hashtag. All across the nation and the globe, students saw expanded opportunities to learn.
Six months ago, driven by the need to support districts in planning for the digital transition, we launched Project 24. We gathered 17 teachers, media specialists, chief technology officers, principals, and superintendents to serve as our Team of Experts. In the past six months, we've hosted eight webinars to explore the Project 24 planning framework, with a total audience of over two thousand registrants.
We hosted our first ever Massive Open Online Course for Educators (MOOC-Ed) for over 2600 participants who received guided instruction in creating a comprehensive strategic plan for career and college readiness powered by digital learning. Next week, we'll launch it again with another cohort of leaders.
Meanwhile, in Congress, Representative George Miller proposed the Transforming Education through Technology Act, which would provide states, school districts and schools with resources and support to expand the availability of digital learning.
In June, President Obama visited Mooresville, North Carolina, one of the very first districts we highlighted in the original Digital Learning Day, and put forth a bold proposal: that 99 percent of schools be connected to high-speed internet within five years. He directed the Federal Communications Commission to leverage the existing E-rate program, which provides discounts on internet and telephone service to schools and libraries.
In July, the Senate commerce committee held a hearing on the topic, which featured the members of the Leading Education by Advancing Digital (LEAD) Commission, who presented their framework for digital learning. A few days later, the FCC published a Notice of Proposed Rulemaking outlining an initial framework for modernizing the E-Rate program.
The momentum is building and it's not slowing down. Every day, thousands of teachers discover tools like Pinterest or Twitter, or some of the amazing online resources that are getting more robust by the minute. Every day, more students have access to more personalized, real-world learning when they connect to an expert around the globe, watch a video that brings an abstract concept to life, or find a new more powerful voice in writing through blogging or by connecting to a community that reaches far beyond their neighborhood.
What will happen in the next six months? Six months from now is the third Digital Learning Day. This year, we'll be focusing on the student perspective and bringing teachers more ideas and tools than ever. In the next six months, the FCC will process the comments on the NPRM, and perhaps issue an additional proposed rule for reaction and input from the public. This public process is essential to getting this new, upgrade E-rate right so that it can serve schools and libraries in a rapidly changing digital world.
In the next six months, more schools and districts will work towards implementing college and career-ready standards, and Congress will probably fail to pass another budget. State legislatures around the nation will make more hard decisions about school funding. Superintendents and principals will hire and fire teachers, and make tough choices about how to handle the increasingly uncertain world of accountability, while trying to prepare students for jobs that don't yet have titles.
Now, more than ever, in the next six months, we have the power to improve education for every child. But the path will not be easy. We need to spread the word about the power of digital learning, not just for the sake of shiny new technology, but for the power it has to bring deeper learning, 21st century skills, personalized learning, learning that is linked to real jobs and real careers, to every student. We need to tell the policy makers – your members of Congress, your state legislators, your local school board, and even the FCC – how important this is for our future.
Here's what you can do:
Plan to participate in Digital Learning Day by trying something new, showcasing your success, and spreading the word about the power of digital learning.
Urge your district to participate in Project 24 by taking the free self-assessment and making sure that a strategic, comprehensive plan is in place.
Join the 99in5 campaign by visiting www.99in5.org and signing our petition and sharing your stories.
We are on the brink of an educational revolution that can strengthen the future for our students and for our whole nation. The last six months have been transformational. Let's make sure that in the next six months, we fulfill that promise.
Terri Schwartzbeck is a Senior Digital Outreach Associate at the Alliance. 
Categories:
Uncategorized