A "Just Right" Approach to Fixing No Child Left Behind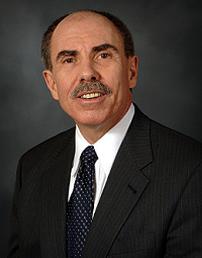 This week, the U.S. House of Representatives and U.S. Senate will debate bills to rewrite the No Child Left Behind Act (NCLB). While these legislative actions present the first serious opportunities in thirteen years to bring much-needed flexibility to federal education policy, both the House and the Senate bills could also start a major retreat from the recent historic increases in high school graduation rates while relieving states of their responsibility for turning around low-performing schools and ensuring that all students graduate from high school ready for college and a career.
Since its enactment in 2002, NCLB has highlighted educational disparities between white students and students from low-income families, students of color, and other traditionally disadvantaged student subgroups. At the same time, however, NCLB was "too heavy" in its approach to school reform by mandating one-size-fits-all changes that treated all schools alike rather than tailoring support to meet a school's individual challenges.
Widespread consensus exists that when deciding how to improve low-performing schools, excessive federal prescription should yield to extensive flexibility for states. Yet the Senate bill, the Every Child Achieves Act (ECAA), veers toward "too light" when it comes to critical safeguards for low-performing students and schools. Even lighter is the House bill, the Student Success Act, which completely removes the federal government from education accountability. Both bills require states to collect and report data on schools and provide extensive flexibility on how states can respond, but neither actually requires states to act, instead permitting states to decide when, where, and if to intervene.
But with more than 1,200 high schools still graduating less than two-thirds of their students, now is not the time to be tough on data and weak on action. These schools make up just 6 percent of the nation's high schools, but they serve more than 1.1 million students. Forty percent of the students attending these schools are African American, even though African American students make up less than 15.7 percent of the overall K–12 public school student population. Seventy percent of these students are from low-income families, even though these students make up half of the overall K–12 public school student population.
States and school districts are demonstrating that low-performing high schools can be turned around. High schools in diverse locations, including New York City, Chicago, and Talladega County, Alabama, are using effective solutions such as early-warning systems, personalized learning environments, and digital learning to significantly increase the number of students from low-income families and students of color graduating from high school ready for college and a career. In fact, evidence demonstrates that the combination of federal accountability and local innovation has led to steady gains in graduation rates across student subgroups for the first time in four decades. The lack of support for struggling students and schools in both the Student Success Act and ECAA puts these gains at risk.
Several senators are working on amendments, or "fixes," to ECAA, and U.S. Representative Bobby Scott (D-VA) has offered an effective substitute to the Student Success Act. For example, to ensure that the schools and students with the highest need receive support, federal policy should require states to target resources and focus reform on high schools with a graduation rate at or below 67 percent. Great discretion should be left to states, districts, and schools about how they respond; however, no discretion should exist about whether to respond.
Additionally, federal policy should ensure that states intervene in high schools where students of color, students from low-income families, students with disabilities, and other groups of students fail to meet the state's graduation rate goal for two years in a row. This safeguard is necessary because, as a new Alliance analysis finds, fourteen states had no trigger for action in response to low graduation rates among underserved students when they were not required to do so. Transparency without teeth does not benefit kids who are stuck in low-performing schools.
The U.S. Congress has the opportunity to couple much greater flexibility for states and districts with proven requirements that continue increasing high school graduation rates for all students. This week's floor debate on federal education policy should be about changing the provisions of the fourteen-year-old NCLB that do not reflect current education needs rather than reversing the gains in high school graduation rates.
Bob Wise is president of the Alliance for Excellent Education. He represented West Virginia in the U.S. House of Representatives for eighteen years and is former governor of West Virginia.
Categories:
Uncategorized