A Call to Connected Educators: Lead the Digital Transition in Your School

January 15, 2014 10:44 am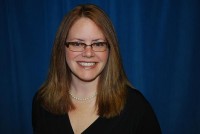 This guest blog post comes from Rebecca McLelland-Crawley, the K-12 science supervisor in West Windsor-Plainsboro Regional School District. Rebecca is a member of the Project 24 Team of Experts and a National Board Certified Teacher.
As the fireworks burst in the midnight air, I found myself making mental resolutions for the year ahead. Over my nearly 40 trips around our Sun, some resolutions have been more meaningful than others. This year, I resolve to be fully present with my children once I am home from school. Professionally, I resolve to use my connected educator powers to help others build their own networks and grow. I am not seeking to bring anyone through my journey. They each have their own destination and road to travel, but I can help support fellow educators in their transition.
Being connected is extremely powerful. As connected educators, we seek out resources and learning new technologies to help our students. We have been able to embrace changes with a growth mindset. As we seek to inspire and reach every child, we have responded by taking whatever steps necessary to be at the top of our game. We have expanded our search beyond the school walls to a vast, global arsenal of educators through our professional learning network (PLN). We adjust our sleep schedule and coffee intake times for Twitter chats. We restructure our time to allow for reading journals, participating in formal workshops or EdCamps, writing blog posts, and lead in professional organizations. We are fully plugged into the matrix and thriving. This new reality seems perfectly normal to us, but perhaps a bit scary to others who have not shifted. I am not about to pull the plug because others are fearful of the change. It is too important for our students that we stay connected, but if you are seeking to make real change happen, become a digital leader and help ALL students.
We must be leading the charge as connected educational leaders, helping our colleagues, districts and states move forward into the new, and ever-changing, digital reality.
How can we help our colleagues stay ahead of the digital curve?
We show others the power of being connected educators and help them build their networks.
As digital leaders, we need to stand with our brothers and sisters. We know that digital tools can help motivate students, provide them with opportunities to articulate their mastery of content and skills, and connect them to a world of experts to enhance the learning experience. It is time we help our colleagues see the value through modeling, coaching, supporting, and providing them with the tools to go on their digital journey.
We can encourage other teachers or administrators to check out resources like Twitter, Edmodo, Edutopia, Classroom 2.0, and the Teacher Leaders Network to build an online community where they will be able to learn and share with other educators. Invite an educator to a professional organization meeting or share with them a Twitter chat archive at lunch. There are plenty of ways we can help our colleagues.
The Alliance For Excellent Education's Project 24 website opens a world of possibilities with access to expert blogs, curriculum ideas, and tangible suggestions.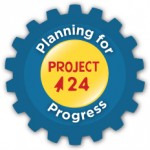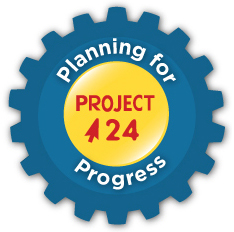 One of the greatest tools available is access to the free massive online open course for educators: Digital Learning Transition: Massive Open Online Course for Educators (MOOC-Ed). If you are a digital leaders, or hoping to become one, the MOOC-Ed will provide you with the tools to help your entire school community forge ahead. The eight-week course begins January 20 and will help you:
Understand the potential of digital learning in K-12 schools;
Assess progress and set future goals for your school or district; and
Plan to achieve those goals.
Consider signing up for the MOOC-ed with a team of teachers, and administrators, and be a part of a learning community of thousands of educators learning and leading the way to help your school district plan effectively implement digital tools.
Whatever tools you consider, start with empathy for your colleagues who need your support and patience. Remain focused on the ideal that we are in a digital world and our students require access to a variety of tools to be successful in the 21st century. Every single time you reach another educator, you will also be helping me achieve my New Year's resolution. Let's take this on together – for all of the students.

Rebecca McLelland-Crawley has been a science educator for 15 years. She is currently the Science Supervisor for the West Windsor-Plainsboro Regional School District. Previously, Rebecca taught Biology, Marine Science, and Advanced Placement Environmental Science for the Perth Amboy School District. She is a National Board Certified Teacher and the New Jersey Presidential Award for Excellence in Mathematics and Science Teaching 2011 science recipient. Connect with Rebecca on Twitter at @wwpscience! 
Categories:
Uncategorized