Digital Learning Day Is Turning Ten!
Posted:
October 29, 2020 09:40 am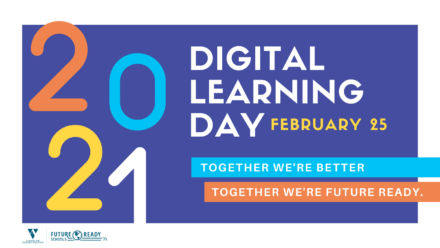 Now, more than ever, digital learning is no longer confined to a school or classroom. Instead, learning is mobile and should be available to students anytime and anywhere. As we prepare for Digital Learning Day's (DLDay's) tenth birthday on February 25, 2021, the Alliance for Excellent Education (All4Ed) invites educators to join our Future Ready Schools® (FRS) DLDay network because together we're better, together we're future ready.  
Read Entire Post