Federal Flash: In Congressional Testimony, Was DeVos's Response Against the Constitution?
Posted:
May 24, 2018 03:14 pm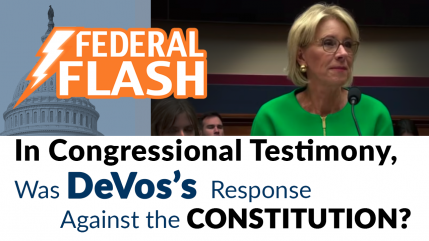 It was a busy week on Capitol Hill – Education Secretary Betsy DeVos testified in the House, but did one of her answers violate the Constitution? And could a $100 billion plan from congressional Democrats bring relief to striking teachers?
Read Entire Post