Deeper Learning Digest: Have You Seen This New Deeper Learning Video?
Posted:
April 20, 2018 10:12 am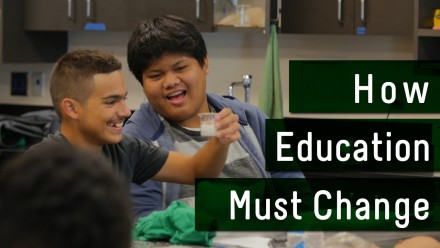 How must education change to prepare students for success in today's jobs—and for the jobs that haven't even been invented yet? This week's digest features a brand-new video from the Alliance for Excellent Education on how deeper learning is preparing students for the jobs of today and tomorrow. Also check out new policy briefs on supporting teachers, a deeper learning showcase in Kentucky, and a "self-paced" learning model in Wyoming.