Building a Nation, Building an Economy with STEM Education
Posted:
July 28, 2015 03:34 pm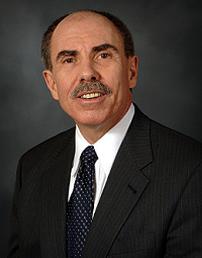 On July 27, Alliance for Excellent Education President Bob Wise addressed 200 STEM education leaders in Orlando, Florida, during the GE Foundation 2015 Summer Conference, "Bridging the Gap: Success for Tomorrow with STEM Skills Today." The following blog post was inspired by his remarks.
In Singapore, teachers are called "nation builders," a recognition of the role they play in preparing the leaders and workers who will sustain the country's economic health and longevity. In an Information Age economy, educators—particularly those who teach the so-called STEM courses of science, technology, engineering, and math—are the main builders of our nation's economic success.
We've all heard concerns about a shortage of STEM skills among our workforce and a lack of qualified STEM workers to meet industry demands. Building the STEM workforce is critically important; but, equally important is building a sustainable base of active consumers.
Read Entire Post