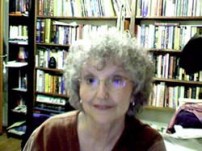 Donna Alvermann
University of Georgia, Distinguished Research Professor of Language and Literacy Education
Donna Alvermann holds the endowed Omer Clyde and Elizabeth Parr Aderhold Professorship in Education at the University of Georgia where she teaches courses in digitally mediated adolescent literacy instruction. Formerly a classroom teacher in Austin, Texas, and New York, her research focuses on adolescent literacy instruction and youth-initiated forms of engagement with all kinds of texts both in and out of school.
She has coauthored and coedited several books, including Content Reading and Literacy: Succeeding in Today's Diverse Classrooms (seventh edition); Reconceptualizing the Literacies in Adolescents' Lives (third edition); Bridging the Literacy Achievement Gap, Grades 4–12; and Adolescents and Literacies in a Digital World.
Past editor of the International Reading Association's Reading Research Quarterly and past president of the Literacy Research Association (LRA and formerly NRC), Dr. Alvermann codirected the National Reading Research Center from 1992–97. In 1999, she was elected to the Reading Hall of Fame.
Dr. Alvermann is the recipient of LRA's Oscar S. Causey Award for Outstanding Contributions to Reading Research and the Albert J. Kingston Award for Distinguished Service, the College Reading Association's Laureate Award, and the Herr Award for Contributions to Research in Reading Education. In 2006, she was awarded the International Reading Association's highest honor, the William S. Gray Citation of Merit. Currently, she is principal investigator on a Literacy Courseware Challenge grant funded by the Bill & Melinda Gates Foundation to develop a web-based tool to improve underachieving students' written argumentation in grades four through eight.
Dr. Alvermann received her bachelor of science and master of arts degrees in education from the University of Texas at Austin. She completed both her master of library science degree in information studies and her PhD degree in reading and language arts education at Syracuse University.